Salma Hayek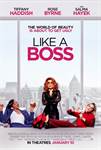 Like a Boss (2020)
Best friends Mia and Mel (Tiffany Haddish and Rose Byrne) are living their best lives running their own cosmetics company they've built from the ground up. Unfortunately, they're in over their heads financially,...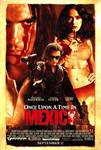 Once Upon a Time in Mexico (2003)
Leaping back into action, gun-slinging, guitar-toting hero "El Mariachi" is back in town in ONCE UPON A TIME IN MEXICO, as director Robert Rodriguez delivers the epic final chapter of his pulp Western...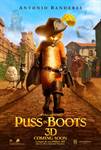 Puss in Boots (2011)
Way before Puss ever met Shrek, our suave and furry feline hero goes on a swashbuckling ride, as he teams with mastermind Humpty Dumpty and the street-savvy Kitty to steal the famed Goose that lays the...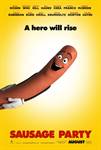 Sausage Party (2016)
Sausage Party, the first R-rated CG animated movie, is about one sausage leading a group of supermarket products on a quest to discover the truth about their existence and what really happens when they...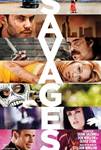 Savages (2012)
An adaptation of Don Winslow's novel. In the book, two friends from Laguna Beach share the same girlfriend and a thriving business growing and distributing the best-quality pot on the planet. When...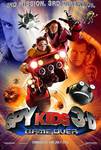 Spy Kids 3D: Game Over (2003)
The Spy Kids are back again! This time, their trademark action is combined with the very latest digital technology to deliver a motion picture event that pushes family fun to the next level! Secret agents...