Terry Rossio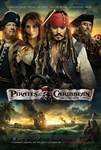 Pirates of The Caribbean: On Stranger Tides (2011)
Johnny Depp returns to his iconic role of Captain Jack Sparrow in an action-packed adventure. Crossing paths with the enigmatic Angelica (Penélope Cruz), he's not sure if it's love—or if she's a ruthless...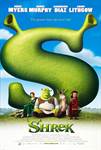 Shrek (2001)
Set in a strange, colorful land populated by fairy tale characters, SHREK is a hilarious comedy that will win over audiences of children and adults alike. Shrek (voiced by Mike Myers) is a fearsome green...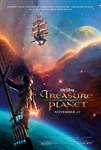 Treasure Planet (2002)
TREASURE PLANET takes a futuristic twist on Robert Louis Stevenson's famous tale "Treasure Island," a classic story about a boy in search of his dreams who discovers the greatest treasure...