c.s. lee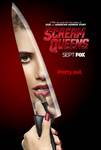 Scream Queens (2015)
The girls of Kappa House are dying for new pledges. SCREAM QUEENS is a new killer comedy-horror series from Ryan Murphy, Brad Falchuk and Ian Brennan, the Emmy- and Golden Globe Award-winning executive...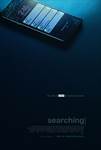 Searching (2018)
After David Kim (John Cho)'s 16-year-old daughter goes missing, a local investigation is opened and a detective is assigned to the case. But 37 hours later and without a single lead, David decides...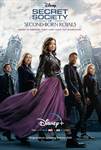 Secret Society of Second Born Royals (2020)
"Secret Society of Second-Born Royals" follows Sam, a rebellious teenage royal who unknowingly develops superpowers from a genetic trait attributed only to second-borns of royal lineage. Second-in-line...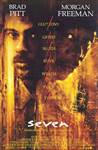 Seven (1995)
Gluttony, greed, sloth, envy, wrath, pride, and lust--these are the seven deadly sins that are being punished with unimaginable cruelty and calculation by an enigmatic killer in David Fincher's bleak...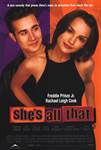 She's All That (1999)
An irresistible cast of Hollywood's young faces star in this fun, sexy comedy hit about the power of attraction and the pressures of popularity! Stung when his bombshell girlfriend abruptly dumps him for...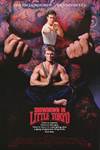 Showdown in Little Tokyo (1991)
In this action film, Detective Chris Kenner (Dolph Lundgren) was raised in Japan and has a good understanding of Japanese culture, while his new partner, Johnny Murata (Brandon Lee), is a typical young,...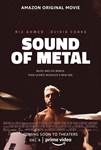 Sound of Metal (2020)
During a series of adrenaline-fueled one-night gigs, itinerant punk-metal drummer Ruben (Riz Ahmed) begins to experience intermittent hearing loss. When a specialist tells him his condition will rapidly...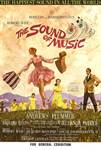 The Sound of Music (1965)
Based on a real family and the events in their life, The Sound of Music tells the story of Maria, who, after proving too high-spirited for the other nuns in her convent, is sent off to work as a governess...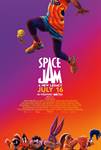 Space Jam: A New Legacy (2021)
When LeBron James and his young son Dom are trapped in a digital space by a rogue A.I., LeBron must get them home safe by leading Bugs, Lola Bunny and the whole gang of notoriously undisciplined Looney...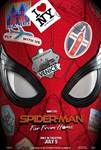 Spider-Man: Far From Home (2019)
Peter Parker returns in Spider-Man™: Far From Home, the next chapter of the Spider-Man™: Homecoming series! Our friendly neighborhood Super Hero decides to join his best friends Ned, MJ, and...