Pirates of The Caribbean: At Worlds End (2007)
| | |
| --- | --- |
| Director: | |
| Writers: | |
| Cast: | |
| Released: | Friday, May 25, 2007 |
| Length: | 165 minutes |
| Studio: | Walt Disney Pictures |
| Genre: | Action/Adventure, Sci-Fi/Fantasy |
| Rating: | Some material may be inappropriate for children under 13. |
Pirates of The Caribbean: At Worlds End Synopsis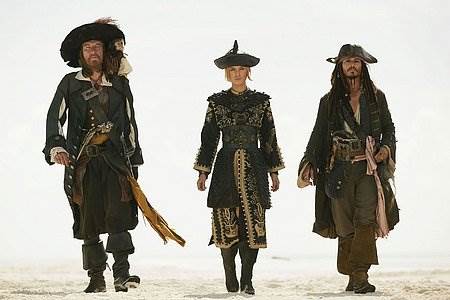 In the follow-up to the record-breaking smash 2006 hit PIRATES OF THE CARIBBEAN: DEAD MAN'S CHEST, we find our heroes Will Turner (Orlando Bloom), Elizabeth Swann (Keira Knightley) allied with Captain Barbossa (Geoffrey Rush) in a desperate quest to free Captain Jack Sparrow (Johnny Depp) from his mind-bending trap in Davy Jones' locker - while the terrifying ghost ship, The Flying Dutchman and Davy Jones, under the control of the East India Trading Company, wreaks havoc across the Seven Seas. Navigating through treachery, betrayal and wild waters, they must forge their way to exotic Singapore and confront the cunning Chinese Pirate Sao Feng (Chow Yun-Fat). Now headed beyond the very ends of the earth, each must ultimately choose a side in a final, titanic battle - as not only their lives and fortunes, but the entire future of the freedom-loving Pirate way, hangs in the balance.
Produced by Jerry Bruckheimer and directed by Gore Verbinski from a screenplay written by Ted Elliott & Terry Rossio, our beloved cast sets sail once again on a fresh new adventure in May 2007.

Purchase DVD/Blu-ray/4K UHD physical copy of Pirates of The Caribbean: At Worlds End today at Amazon.com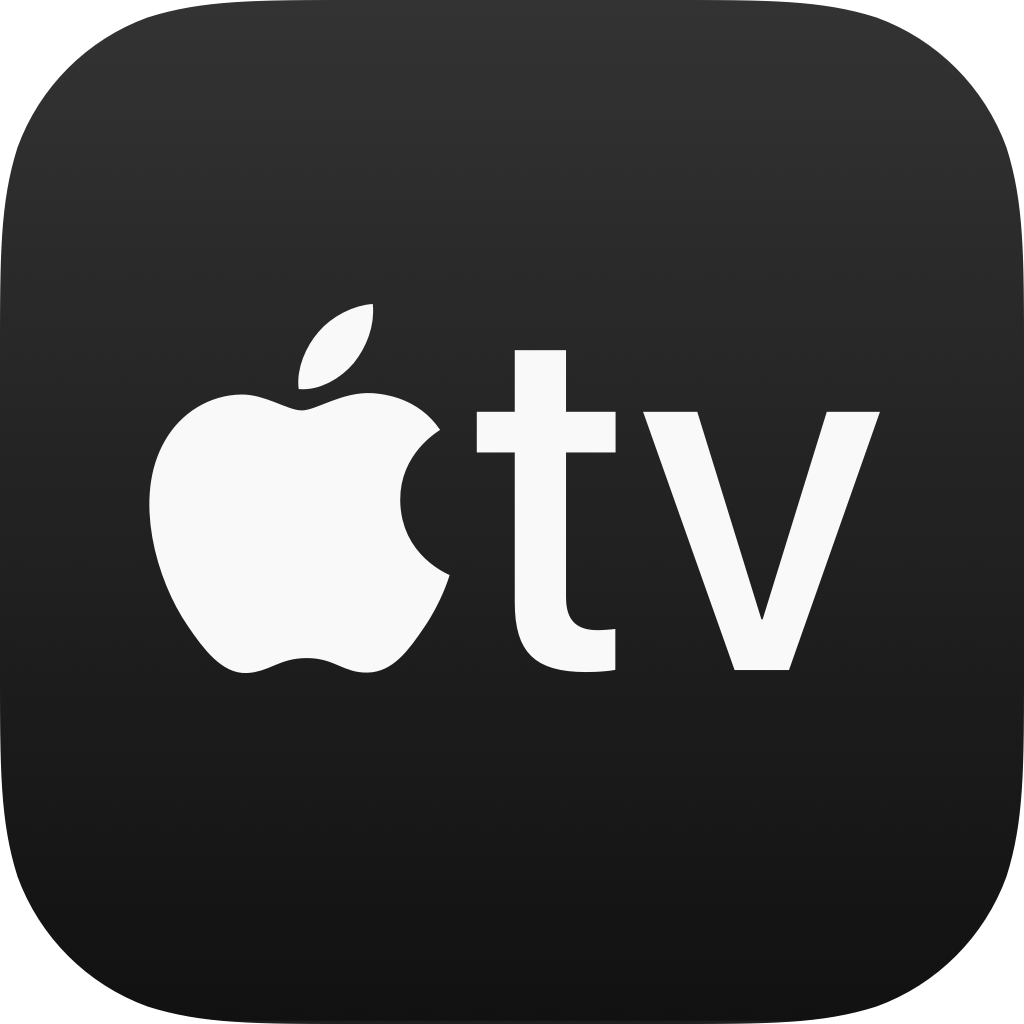 Stream Pirates of The Caribbean: At Worlds End in Digital HD/4K from the AppleTV store.
Listen to the Pirates of The Caribbean: At Worlds End soundtrack on Apple Music.
Pirates of The Caribbean: At Worlds End images are © Walt Disney Pictures. All Rights Reserved.
Jerry Bruckheimer Weighs in on Depp's Pirates Future
5/17/2022 2:28 PM EST
Everyone has heard about the Johnny Depp/Amber Heard case by now, and even Jerry Bruckheimer has recently weighed in on whether Depp could be included in future  "Pirates of the Caribbean" films.Depp claims that Heard's 2018 op-ed in the Washington Post cost him roles in some future films including another POTC film.When asked about whether or not Depp could return to the franchise, Bruckheimer sa...
More>>
Johnny Depp's Lawyers Claim Amber Heard Responsible for Loss Pir...
4/27/2022 9:40 PM EST
Lawyers for Johnny Depp are now saying that Amber Heard is responsible for his losing his role as Captain Jack Sparrow in Disney's Pirates of the Caribbean films.In the $50 million defamation suit, Depp's lawyers are saying that Heard's Washington Post op-ed, in which she accuses him of abuse, was "part of an elaborate hoax to generate positive publicity and advance her career."A rep for heard res...
More>>
Disney Looking to Reboot Pirates of the Caribbean Franchise
10/24/2018 12:15 PM EST
Disney is looking for a possible reboot of its Pirates of the Caribbean franchise. Meetings have already been held with Rhett Reese & Paul Wernick, the writers for the first two Deadpool films, to discuss the project.The film will still have Jerry Bruckheimer on board as the producer for the franchise but no word yet on who else, if anyone, would return. It's entirely possible that the new films w...
More>>
Win Complimentary Passes for two to a 3D Advance Screening of Di...
5/17/2017 4:04 PM EST
Fourteen years ago the saga that is Pirates of the Caribbean began (if you don't count the amusement park ride) and this May it will all come to a glorious end with the final installment in the series, PIRATES OF THE CARIBBEAN: DEAD MEN TELL NO TALES. Disney along with Flick Direct want to give a few lucky individuals the chance to see the film before it opens nationwide and South Floridians can w...
More>>
Pirates of the Caribbean Film Being Held Ransom by Hackers
5/15/2017 10:38 PM EST
In this day and age, technology infiltrates almost every aspect of our lives. And in an odd turn of events, Disney's "Pirates Of The Caribbean: Dead Men Tell No Tales" has become the victim of this infiltration.  Hackers have taken the film and are demanding that Disney pays ransom in order to get the film back.  Disney is currently working with the FBI to bring and end to this situation.Originall...
More>>
Pirates of The Caribbean: Dead Men Tell No Tales Beings Producti...
2/20/2015 1:55 PM EST
QUEENSLAND, Australia (February, 2015) - Production has commenced on location in Australia on Disney and Jerry Bruckheimer Films' epic comedy adventure "Pirates of the Caribbean: Dead Men Tell No Tales," directed by Espen Sandberg & Joachim Rønning ("Kon-Tiki"), the fifth entry in the blockbuster franchise inspired by the classic Disney Theme Parks attraction, which has reaped $3.7 billion in worl...
More>>
Pirates of the Caribbean 5 Release Date Announced
7/24/2014 10:07 AM EST
Pirates of the Caribbean 5 will be released on July 7, 2017; it was announced by Walt Disney Pictures yesterday. The film is also known as Pirates of the Caribbean: Dead Men Tell No Tales.This will be the first film in the franchise since 2011's Pirates of the Caribbean: On Stranger Tides, which was a huge success, earning over $1 billion worldwide.  No plot details have been released, but Johnny ...
More>>
Johnny Depp Signs Deal For Fifth Pirate Film
8/21/2012 1:59 PM EST
It seems a fifth installment of the highly popular "Pirates of the Caribbean" franchise is not to far away on the horizon. It has been reported that Johnny Depp has signed on for a fifth movie.According to sources, he is expecting to pick up a whopping $100 million pay-check to reprise the role of the eccentric pirate Captain Jack Sparrow. The Sun claims he has signed on to the movie as a way to f...
More>>
Disney.com Exclusive! Watch 5 Minutes of Pirates of the Caribbea...
10/18/2011 1:01 PM EST
Starting today, Pirates of the Caribbean fans can watch an exciting 5-minute clip from the Pirates of the Caribbean: On Stranger Tides film exclusively on Disney.com. After watching Jack Sparrow narrowly escape the grasps of the king's Royal Guard yet again, guests can access a swashbuckling deal of $5 off the 5-Disc Combo Pack from Disney Movie Rewards. Both the exclusive clip and deal will be av...
More>>
Disney and Jerry Bruckheimer Present "A Pirate's Life For You" W...
5/6/2011 3:01 PM EST
Pirates' fans can help celebrate the 5/7 Disneyland World Premiere of Pirates of the Caribbean: On Stranger tides by connecting nationwide on Mobile, Twitter and SCVNGR to win a trove of treasure, including a Disney Cruise to the Mexican Riviera! WHAT: Pirates fans across the country have 3 ways to connect to the Disneyland World Premiere and win Pirates of the Caribbean Prize Packs including Hot ...
More>>
Depp Wants Time Before Next "Pirates" Film
5/5/2011 3:56 PM EST
According to The Hollywood Reporter, a fifth "Pirates of the Caribbean" film is in the works. The script has already been handed in by Terry Rossio, and now it's a waiting game to see when Disney will give the go-ahead.One person hoping it isn't too soon til production is Johnny Depp, who plays Captain Jack Sparrow. While he loves the films, he hopes that there is a bit of a breather between the f...
More>>
Ian McShane "Pirates" Poster Released
3/18/2011 3:36 PM EST
Four new "Pirates of the Caribbean:On Stranger Tides: posters have been released. The latest film in the Disney franchise will be released on May 20, 2011 and will be starring Johnny Depp, of course, as well as Penelope Cruz, Geoffrey Rush and Ian McShane....
More>>
SPONSORED LINKS