Search Results For Johnny Depp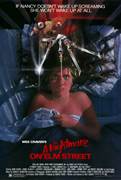 A Nightmare on Elm Street (1984)
Nancy Thompson (Langenkamp) is suffering from violent nightmares about a badly burned man wearing a glove made of knives. She quickly learns that this man – child molester Freddy Krueger - is also...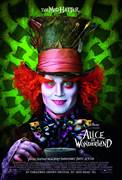 Alice In Wonderland (2010)
From Walt Disney Pictures and visionary director Tim Burton comes an epic 3D fantasy adventure ALICE IN WONDERLAND, a magical and imaginative twist on some of the most beloved stories of all time....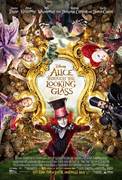 Alice Through the Looking Glass (2016)
In Disney's "Alice Through the Looking Glass," an all-new spectacular adventure featuring the unforgettable characters from Lewis Carroll's beloved stories, Alice returns to...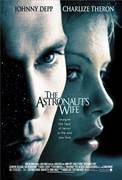 The Astronaut's Wife (1999)
Turning from a NASA career to a lucrative rocket-designing job in the private sector, Spencer and Jillian move to a lavish new apartment in Manhattan. Soon after, Jillian finds out she is expecting -...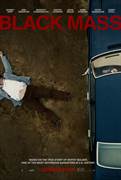 Black Mass (2015)
In 1970s South Boston, FBI Agent John Connolly (Joel Edgerton) persuades Irish mobster James "Whitey" Bulger (Johnny Depp) to collaborate with the FBI and eliminate a common enemy: the...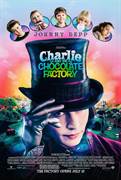 Charlie and the Chocolate Factory (2005)
Fantasy Adventure. Acclaimed director Tim Burton brings his vividly imaginative style to the beloved Roald Dahl classic Charlie and the Chocolate Factory, about eccentric chocolatier Willy Wonka...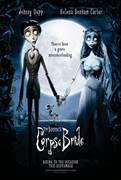 Corpse Bride (2005)
Corpse Bride carries on in the dark, romantic tradition of Tim Burton's classic films Edward Scissorhands and The Nightmare Before Christmas. Set in a 19th century European village, this...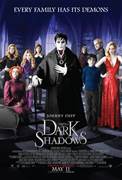 Dark Shadows (2012)
In 18th-century Maine, Barnabas Collins (Johnny Depp) presides over the town of Collinsport. A rich and powerful playboy, Barnabas seals his own doom when he breaks the heart of a witch named...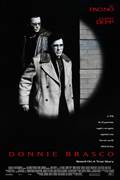 Donnie Brasco (1997)
Posing as jewel broker Donnie Brasco, FBI agent Joseph D. Pistone (Johnny Depp) is granted entrance into the violent mob family of aging hit man Lefty Ruggiero (Al Pacino). When his personal and...
Edward Scissorhands (1990)
A suburban fairy tale with incredibly imaginative sets, an Avon lady, Peg Boggs (Dianne Wiest), discovers the half-finished experiment--a man/monster named Edward (Johnny Depp)--of a mad scientist...