Bill Nighy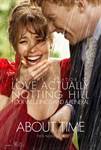 About Time (2013)
At the age of 21, Tim Lake (Domhnall Gleeson) discovers he can travel in time... The night after another unsatisfactory New Year party, Tim's father (Bill Nighy) tells his son that the men in his family...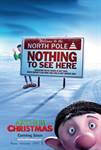 Arthur Christmas (2011)
Everyone knows that, each Christmas, Santa Claus delivers presents to every last child on Earth. What everyone doesn't know is that Santa accomplishes the feat with a very high-tech operation beneath...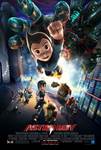 Astro Boy (2009)
Narrated by Charlize Theron and set in futuristic Metro City, "Astro Boy" is about a young robot with incredible powers created by a brilliant scientist named Tenma (Nicolas Cage). Powered by...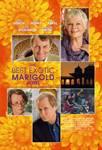 The Best Exotic Marigold Hotel (2012)
A group of British retirees (Judi Dench, Maggie Smith, Bill Nighy) decide to "outsource" their retirement to exotic -- and less expensive -- India. Lured by advertisements for the newly restored Marigold...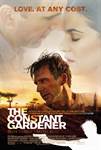 The Constant Gardener (2005)
Nominated for four Academy Awards®, The Constant Gardener stars Ralph Fiennes and Academy Award® winner for Best Supporting Actress Rachel Weisz. In this gripping suspense-thriller, a diplomat...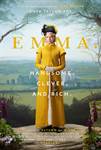 Emma (2020)
Jane Austen's beloved comedy about finding your equal and earning your happy ending is reimagined in this delicious new film adaptation of EMMA. Handsome, clever, and rich, Emma Woodhouse is a restless...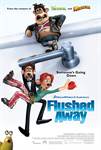 Flushed Away (2006)
A pampered pet "society mouse" Roddy St. James (Hugh Jackman) thinks he's got it made…until he's literally flushed away to a bustling underground world of ninja frogs, hench-rats and singing slugs. In...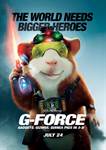 G-Force (2009)
Producer Jerry Bruckheimer brings his first 3D film to the big screen with G-FORCE, a comedy adventure about the latest evolution of a covert government program to train animals to work in espionage. Armed...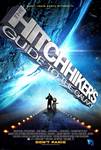 The Hitchhiker's Guide to the Galaxy (2005)
Arthur Dent (Martin Freeman) is trying to prevent his house from being bulldozed when his friend Ford Prefect (Mos Def) whisks him into outer space. It turns out Ford is an alien who has just saved Arthur...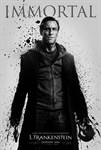 I, Frankenstein (2014)
Set in a dystopic present where vigilant gargoyles and ferocious demons rage in a battle for ultimate power, Victor Frankenstein's creation Adam (Aaron Eckhart) finds himself caught in the middle as both...