Steve Buscemi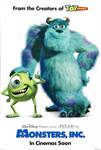 Monsters, Inc. (2001)
Set in Monstropolis, a thriving company town where monsters of all shapes and sizes reside, the film follows the hilarious misadventures of James P. Sullivan (known to all as "Sulley") and his...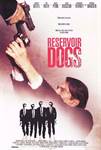 Reservoir Dogs (1992)
A gang of thieves carry out an armed robbery on a Diamond warehouse. The police are after them so quickly that they suspect they have a rat in their company. This film starts right after the robbery, with...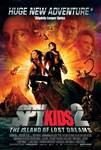 Spy Kids 2: The Island of Lost Dreams (2002)
This time around, Carmen (Alexa Vega) and Juni Cortez (Daryl Sabara) find themselves on a mysterious island, where they meet an eccentric scientist (Steve Buscemi) and his odd genetic creations, all the...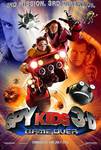 Spy Kids 3D: Game Over (2003)
The Spy Kids are back again! This time, their trademark action is combined with the very latest digital technology to deliver a motion picture event that pushes family fun to the next level! Secret agents...