James

Avatar 4 (2024)

1706 Fans

No synopsis available....


Avatar 5 (2025)

1793 Fans

No synopsis available....


Avengers: Age of Ultron (2015)

10177 Fans

Marvel Studios presents Avengers: Age of Ultron, the epic follow-up to the biggest Super Hero movie of all time. When Tony Stark tries to jumpstart a dormant peacekeeping program, things go awry and Earth's Mightiest Heroes, including Iron Man,...


Baby Driver (2017)

159 Fans

A talented, young getaway driver (Ansel Elgort) relies on the beat of his personal soundtrack to be the best in the game. When he meets the girl of his dreams (Lily James), Baby sees a chance to ditch his criminal life and make a clean getaway. But a...


Back In Time (2015)

32 Fans

The documentary film Back in Time is, at its heart, a look at the very real impact the Back to the Future movies have had on our culture. What was once a little idea that spawned a tightly-focused documentary has grown into something truly amazing ov...


Batman: Hush (2019)

3 Fans

When threads from Batman's past begin to unravel, the race is on for the Dark Knight to crack Hush's deadly game. Based on the tour de force graphic novel, Batman: Hush ranks as one of the greatest Batman stories ever told. A virtual who&...


Battlestar Galactica (2004)

1 Fan

Battlestar Galactica is an Emmy and Peabody Award-winning serial drama television program created by Ronald D. Moore that first aired in a three-hour miniseries in December 2003, on Sci Fi. The series features Emmy Award-winning and Oscar-nominated E...


Bell, Book and Candle (1958)

Be the first to check-in

Meet Gillan Holroyd (Kim Novak), Greenwich Village's most seductive sorceress. Powerful, glamorous,and a wee bit bored, Gillian knows that witches can't fall in love. But they can have fun... especially if their lover belongs to another woman! So whe...


The Best of Me (2014)

202 Fans

Based on the bestselling novel by acclaimed author Nicholas Sparks, The Best of Me tells the story of Dawson and Amanda, two former high school sweethearts who find themselves reunited after 20 years apart, when they return to their small town for th...


Beverly Hills Cop (1984)

2 Fans

The heat is on in this fast paced action-comedy starring Eddie Murphy as Axel Foley, a street smart Detroit cop tracking down his best friend's killer in Beverly Hills. Axel quickly learns that his wild style doesn't fit in with the Beverly Hills Pol...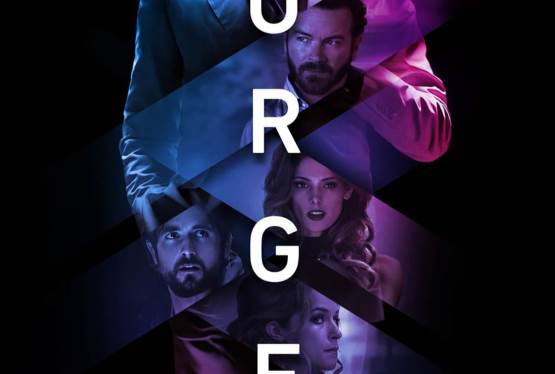 Urge
WAS: $14.99
NOW: $7.99