Cher

Hot Pursuit (2015)
An uptight and by-the-book cop (Reese Witherspoon) tries to protect the sexy and outgoing widow (Sofia Vergara) of a drug boss as they race through Texas pursued by crooked cops and murderous gunmen....


Hotel Transylvania (2012)
Welcome to the Hotel Transylvania, Dracula's (Adam Sandler) lavish five-stake resort, where monsters and their families can live it up, free to be the monsters they are without humans to bother them. On one special weekend, Dracula has invited...


Hotel Transylvania 3: Summer Vacation (2018)
In Sony Pictures Animation's Hotel Transylvania 3: Summer Vacation, join our favorite monster family as they embark on a vacation on a luxury monster cruise ship so Drac can take a summer vacation from providing everyone else's vacation at...


The Hunger Games (2012)
Every year in the ruins of what was once North America, the nation of Panem forces each of its twelve districts to send a teenage boy and girl to compete in the Hunger Games. Part twisted entertainment, part government intimidation tactic, the Hunger...


The Hunger Games: Catching Fire (2013)
THE HUNGER GAMES: CATCHING FIRE begins as Katniss Everdeen has returned home safe after winning the 74th Annual Hunger Games along with fellow tribute Peeta Mellark. Winning means that they must turn around and leave their family and close friends, e...


The Hunger Games: Mockingjay, Part 1 (2014)
Katniss Everdeen reluctantly adjusts to a highly structured life in the underground District 13, which has been spearheading the rebellion in Panem. Katniss eventually agrees to act as "the Mockingjay"—a poster child for the...


The Hunger Games: Mockingjay, Part 2 (2015)
With the nation of Panem in a full scale war, Katniss confronts President Snow [Donald Sutherland] in the final showdown. Teamed with a group of her closest friends – including Gale [Liam Hemsworth], Finnick [Sam Claflin] and Peeta [Josh Hutche...


The Intern (2015)
In "The Intern," Ben Whittaker (Robert De Niro) is a 70-year-old widower who has discovered that retirement isn't all it's cracked up to be. Seizing an opportunity to get back in the game, he becomes a senior intern at an onli...


Jack Reacher (2012)
From The New York Times bestselling author Lee Child comes one of the most compelling heroes to step from novel to screen - ex-military investigator Jack Reacher (Tom Cruise).When a gunman takes five lives with six shots, all evidence points to the s...


Jack Reacher: Never Go Back (2016)
Jack Reacher: Never Go Back follows the title character as he returns to Virginia to meet the head of his former unit. But she's missing, he's being charged with a crime committed nearly 20 years ago, and he may even have a daughter. Making t...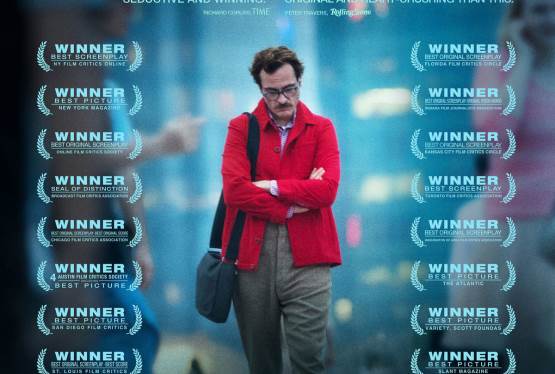 Her
WAS: $14.99
NOW: $12.99