Adam Wingard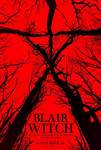 Blair Witch (2016)
A group of college students venture into the Black Hills Forest in Maryland to uncover the mysteries surrounding the disappearance of James' sister who many believe is connected to the legend of...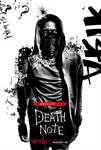 Death Note (2017)
We suggest you obey the rules. Based on the famous Japanese manga written by Tsugumi Ohba and Takeshi Obata, Death Note follows a high school student who comes across a supernatural notebook,...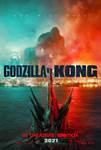 Godzilla vs Kong (2021)
Legends collide in "Godzilla vs. Kong" as these mythic adversaries meet in a spectacular battle for the ages, with the fate of the world hanging in the balance. Kong and his protectors undertake a perilous...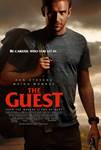 The Guest (2014)
From the creators of You're Next comes The Guest, a pulse-pounding thriller starring Dan Stevens and Maika Monroe. Recently discharged from the Army, David Collins (Stevens) unexpectedly shows up on the...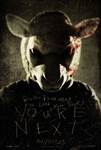 You're Next (2013)
One of the smartest and most terrifying films in years, YOU'RE NEXT reinvents the genre by putting a fresh twist on home-invasion horror. When a gang of masked, ax-wielding murderers descend upon the...