Agata Kulesza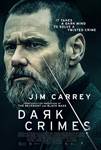 Dark Crimes (2018)
When police officer Tadek (Jim Carrey) finds similarities between an unsolved murder and a crime outlined in a book by famed writer Krystov Kozlov, Tadek begins to track Kozlov and his girlfriend, a mysterious...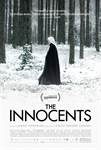 The Innocents (Les Innocentes) (2016)
Warsaw, December 1945: the second World War is finally over and Mathilde is treating the last of the French survivors of the German camps. When a panicked Benedictine nun appears at the clinic one night...