Alexander Payne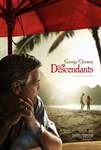 The Descendants (2011)
Native islander Matt King (George Clooney) lives with his family in Hawaii. Their world shatters when a tragic accident leaves Matt's wife in a coma. Not only must Matt struggle with the stipulation...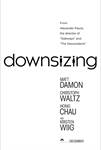 Downsizing (2017)
Downsizing imagines what might happen if, as a solution to over-population, Norwegian scientists discover how to shrink humans to five inches tall and propose a 200-year global transition from big to small....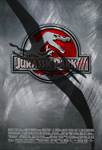 Jurassic Park III (2001)
In need of funds for research, Dr. Alan Grant (Sam Neill) accepts a large sum of money to accompany Paul and Amanda Kirby (William H. Macy and Tea Leoni) on an aerial tour of the infamous Isla Sorna. It...