Amanda Peet
2012 (2009)
Never before has a date in history been so significant to so many cultures, so many religions, scientists, and governments. 2012 is an epic adventure about a global cataclysm that brings an end to the...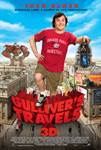 Gulliver's Travels (2010)
A bigscreen adaptation of "Gulliver's Travels," with Jack Black taking on the title role of Lemuel Gulliver, a free-spirited travel writer who, on an assignment to the Bermuda Triangle, suddenly...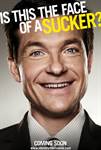 Identity Thief (2013)
Horrible Bosses' Jason Bateman and Bridesmaids' Melissa McCarthy lead the cast of Identity Thief, an all-star comedy in which a regular guy is forced to extreme measures to clear his name....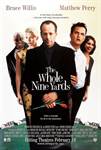 Whole Nine Yards (2000)
A mobster named Jimmy the Tulip (Bruce Willis) agrees to cooperate with an FBI investigation in order to stay out of prison; he's relocated by the authorities to a life of suburban anonymity as part...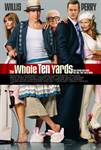 Whole Ten Yards (2004)
This sequel to the $55 million-plus box-office success is written by Mitchell Kapner ("Romeo Must Die") and directed by Howard Deutch ("Grumpier Old Men," "The Great Outdoors,"...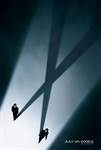 X-Files: I Want to Believe (2008)
It is a stand-alone story in the tradition of some of the show's most acclaimed and beloved episodes, and takes the complicated relationship between Fox Mulder (David Duchovny) and Dana Scully (Gillian...