Amy Smart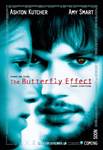 The Butterfly Effect (2004)
College student Evan Treborn (Ashton Kutcher) is afflicted with headaches so painful that he frequently blacks out. While unconscious, Evan is able to travel back in time to difficult moments in his childhood....
Crank (2006)
Chev Chelios is about to begin his morning with an unexpected wake-up call. Groggy, practically unable to move and with a heart that's barely beating, he hears the voice of thug Ricky Verona, who reveals...
Crank 2: High Voltage (2009)
In this high-octane sequel, hitman Chev Chelios (Statham) launches himself on an electrifying chase through Los Angeles in pursuit of the Chinese mobster who has stolen his nearly indestructible heart....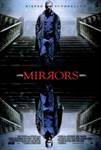 Mirrors (2008)
Get even more chills and thrills in this special unrated version of Mirrors! Emmy and Golden Globe winner Kiefer Sutherland comes face to face with the ultimate forces of evil in Mirrors, the deadliest...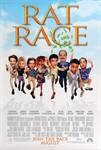 Rat Race (2001)
An all-star comedy cast brings laughs from start to finish when a casino tycoon gives six money-crazed contestants the chance to win $2 million in a race from Las Vegas to New Mexico. Who will win this...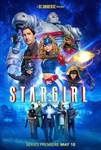 Stargirl (2020)
Stargirl follows high school sophomore Courtney Whitmore (series star Brec Bassinger) as she inspires an unlikely group of young heroes to take up the legacy of a long-lost superhero team—The Justice...