Ana de la Reguera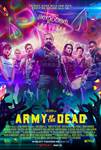 Army of The Dead (2021)
From filmmaker Zack Snyder (300, Zack Snyder's Justice League), ARMY OF THE DEAD takes place following a zombie outbreak that has left Las Vegas in ruins and walled off from the rest of the world. When...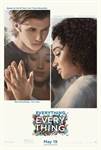 Everything, Everything (2017)
A teenage girl (Amandla Stenberg) is unable to leave her home because she has an immunodeficiency that makes her allergic to almost everything. However, her life changes for the better when she begins...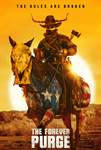 The Forever Purge (2021)
This summer, all the rules are broken as a sect of lawless marauders decides that the annual Purge does not stop at daybreak and instead should never end in The Forever Purge.Vaulting from the record-shattering...