Andrew Dice Clay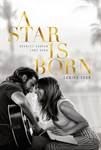 A Star Is Born (2018)
"A Star is Born" stars four-time Oscar nominee Bradley Cooper ("American Sniper," "American Hustle," "Silver Linings Playbook") and multiple award-winning, Oscar-nominated music superstar Lady Gaga, in...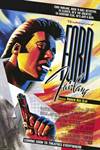 The Adventures of Ford Fairlane (1990)
Controversial and often offensive stand-up comedian Andrew Dice Clay made his debut as a feature film star in this crude comedy. Fairlane is a "rock and roll detective" who works in the music...