Anna Diop
24: Legacy (2017)
The clock ticks again with 24: LEGACY, the next evolution of the Emmy Award-winning "24." From Emmy Award-winning executive producer Howard Gordon ("Homeland," "24: Live Another...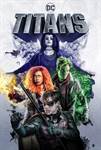 Titans (2018)
From executive producers Akiva Goldsman, Geoff Johns, and Greg Berlanti, TITANS follows a group of young soon-to-be Super Heroes recruited from every corner of the DC Universe. In this action-packed series,...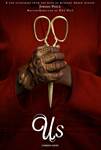 Us (2019)
After sending shockwaves across contemporary culture and setting a new standard for provocative, socially-conscious horror films with his directorial debut, Get Out, Academy Award®-winning visionary...