Anthony Peck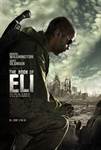 Book of Eli (2010)
In the not-too-distant future, across the wasteland of what once was America, a lone warrior (Washington) must fight to bring civilization the knowledge that could be the key to its redemption and save...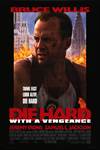 Die Hard: With A Vengeance (1995)
A man calling himself "Simon" begins a reign of terror in the streets of New York: he threatens to detonate bombs around the city unless Detective John McClane cooperates in a game of "Simon Says". McClane...