Bill Peet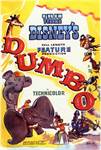 Dumbo (1941)
Dumbo is a baby elephant born with oversized ears and a supreme lack of confidence. But thanks to his even more diminutive buddy -- Timothy the Mouse -- the pint-sized pachyderm learns to surmount all...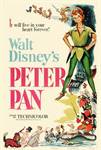 Peter Pan (1953)
In this Disney animated film, Wendy (Kathryn Beaumont) and her two brothers are amazed when a magical boy named Peter Pan (Bobby Driscoll) flies into their bedroom, supposedly in pursuit of his rebellious...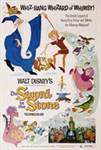 The Sword In The Stone (1963)
Based on T.S. White's immortal novel The Once and Future King, The Sword in the Stone brings the legend of King Arthur to spectacular animated life in a dazzling adventure sure to entertain both...