Brad Dourif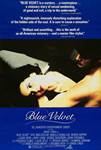 Blue Velvet (1986)
Disturbing, unique exploration of the dark side of American suburbia, involving an innocent college youth who discovers a severed ear in an empty lot, and is thrust into a turmoil of depravity, murder,...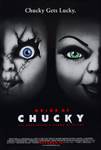 Bride of Chucky (1998)
For ten years, the tortured soul of serial killer Charles Lee Ray has been imprisoned inside a child's doll. "Chucky" is reborn when his old flame, Tiffany (Jennifer Tilly), rescues his battered...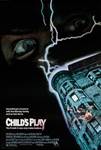 Child's Play (1988)
When serial killer Charles Lee Ray is mortally wounded in a police shoot-out, he uses a voodoo spell to transfer his soul into Chucky, a Good Guys doll. Andy receives the doll as a birthday gift, and Chucky...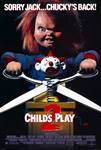 Child's Play 2 (1990)
Chucky's back! The notorious killer doll with the satanic smile comes back to life in this new chapter depicting the terrifying struggle between young Andy Barclay (Alex Vincent) and the demonic doll attempting...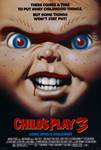 Child's Play 3 (1991)
One of filmdom's most notorious killers is back to wreak more mayhem as Chucky continues his quest to possess the body of a human child. Eight years after seemingly destroying the killer doll, Andy Barclay...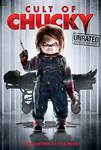 Cult of Chucky (2017)
Confined to an asylum for the criminally insane for the past four years, Nica (Dourif) is wrongly convinced that she, not Chucky, murdered her entire family. But when her psychiatrist introduces a new...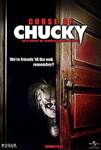 Curse of Chucky (2013)
He's back! From the filmmakers that brought you Chucky comes the terrifying return of the pint-sized doll possessed by the spirit of a notorious serial killer. When a mysterious package arrives at...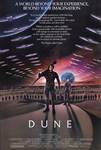 Dune (1984)
In the year 10191, a spice called melange is the most valuable substance known in the universe, and its only source is the desert planet Arrakis. A royal decree awards Arrakis to Duke Leto Atreides and...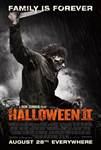 Halloween II (2009)
Michael Myers is still at large and no less dangerous than ever. After a failed reunion to reach his baby sister at their old home, Laurie Strode is immediately taken to a hospital to be treated by the...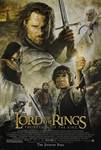 The Lord of The Rings: Return of the King (2003)
Sauron's forces have laid siege to Minas Tirith, the capital of Gondor, in their efforts to eliminate the race of men. The once-great kingdom, watched over by a fading steward, has never been in more desperate...