Brian Doyle-Murray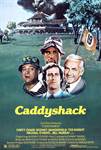 Caddyshack (1980)
Comical goings on at an exclusive golf club. All the members are wealthy and eccentric, and all the staff are poor and slightly less eccentric. The main character is 'Danny'; he's a caddy who will do almost...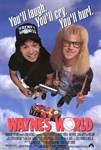 Wayne's World (1992)
Based on the Saturday Night Live sketch of the same name, Wayne's World is a wacky, irreverent pop-culture comedy about the adventures of two amiably aimless metal-head friends, Wayne (Mike Myers) and...