Bridgette Wilson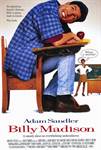 Billy Madison (1995)
Adam Sandler stars as Billy Madison in the outrageous comedy where the subject is always fun. 27-year-old Billy Madison must repeat all 12 grades of school - in just 24 weeks - to earn his father's...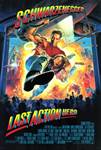 Last Action Hero (1993)
Young Danny Madigan (Austin O'Brien) is a lonely 11-year-old boy who escapes from his bleak reality by watching the action-adventure movies of his favorite film character, Jack Slater (Arnold Schwarzenegger)....
Mortal Kombat (1995)
For nine generations, Shang Tsung, and evil sorcerer, has led a powerful prince to victory against his mortal enemies. Should he win the tenth Mortal Kombat tournament, the darkness and despair...