Last Action Hero (1993)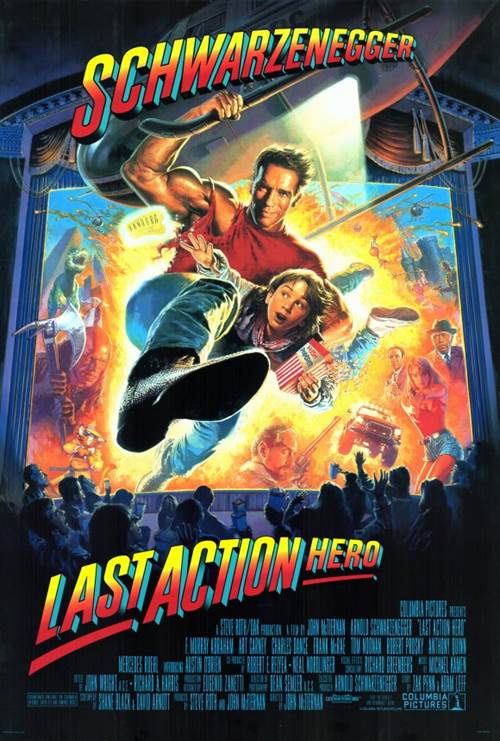 | | |
| --- | --- |
| Director: | |
| Writers: | |
| Cast: | |
| Released: | Friday, June 18, 1993 |
| Length: | 130 minutes |
| Studio: | Columbia Pictures |
| Genre: | Sci-Fi/Fantasy, Action/Adventure |
| Rating: | Some material may be inappropriate for children under 13. |
Last Action Hero Synopsis
Young Danny Madigan (Austin O'Brien) is a lonely 11-year-old boy who escapes from his bleak reality by watching the action-adventure movies of his favorite film character, Jack Slater (Arnold Schwarzenegger). When his best friend, Nick the projectionist, gives him a special ticket to the new Slater film, Danny is magically transported into Jack's world, where the good guys always win. Danny becomes his helper as Jack battles a trio of nefarious bad guys, Benedict (Charles Dance), Vivaldi (Anthony Quinn), and The Ripper (Tom Noonan). But things get out of hand when Benedict steals Danny's magic ticket stub and transports himself into the real world, where crime can, and often does, pay. Jack and Danny must leave fictional Los Angeles for real-life New York and battle the villains without the aid of movie magic or stuntmen.

Purchase DVD/Blu-ray/4K UHD physical copy of Last Action Hero today at Amazon.com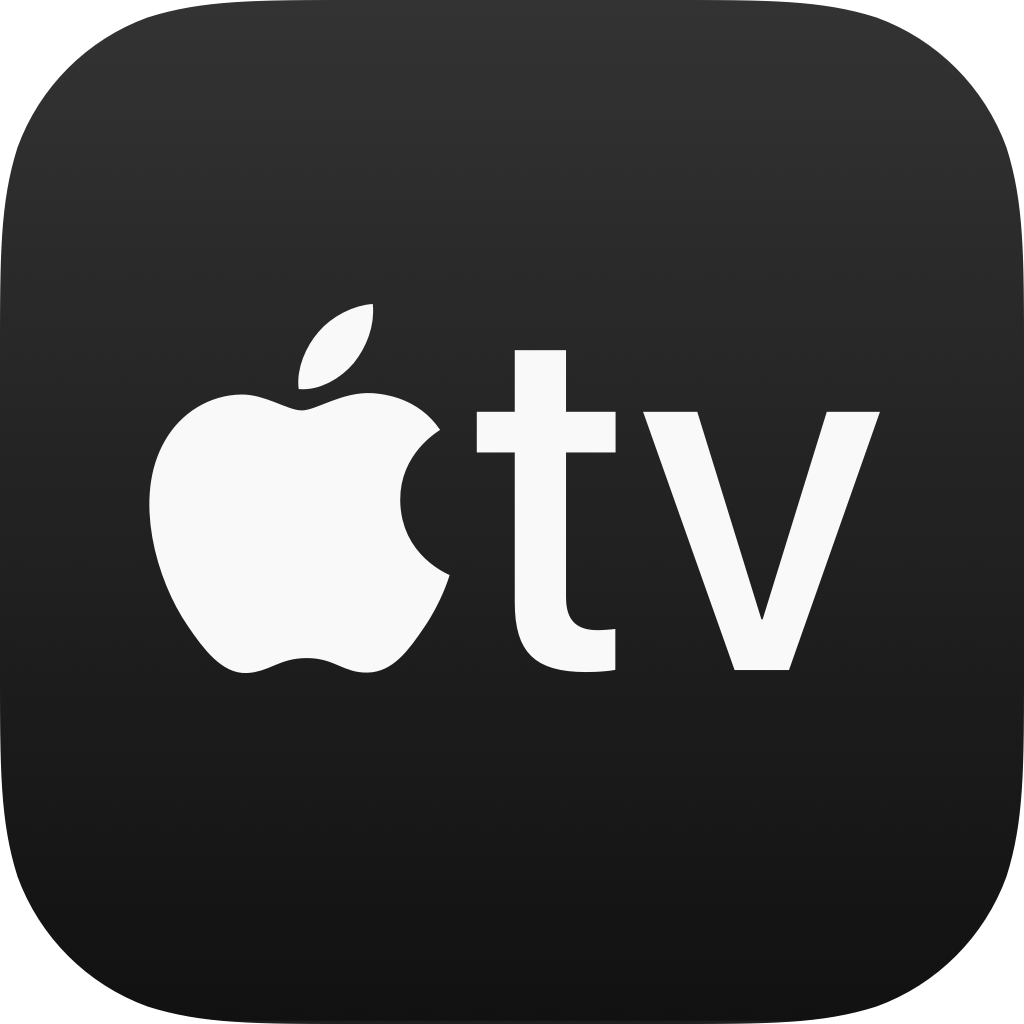 Stream Last Action Hero in Digital HD/4K from the AppleTV store.
Listen to the Last Action Hero soundtrack on Apple Music.
Last Action Hero images are © Columbia Pictures. All Rights Reserved.
Last Action Hero 4K Review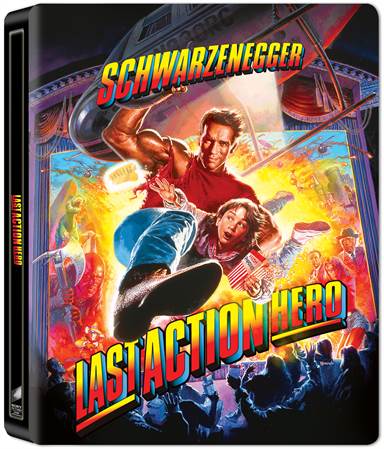 Riding high off of the success of Terminator 2: Judgement Day, Arnold Schwarzenegger teamed up once again with Director John McTiernan (Predator) to film a somewhat campy/cheesy movie called Last Action Hero. Hoping to cash in on their previous success, Last Action Hero, written by Shane Black (Kiss Kiss, Bang Bang) and David Arnott (The Adventures of Ford Fairlane), found itself up against Jurassic Park at the box office. Ultimately, the film grossed over $137 million worldwide but was a critical flop and it couldn't compete with an Island full of real-life Dinosaurs. While previously released on Blu-ray, Last Action Hero is finally for sale in 4K UHD and Sony Pictures is offering a collectible steel book option as well.
Danny (Austin O'Brien; My Girl 2) is a young boy who spends much of his time escaping from reality at the movies. His favorite character is Jack Slater (Schwarzenegger) and when the projectionist, Frank (Art Carney; The Honeymooners), at the old movie house Danny frequents offers to let Danny watch a screening of the newest film before it opens, Danny jumps at the chance. Eager to make the experience "magical" for Danny, Frank dresses up as an old-time usher and gives Danny a golden ticket. Little does Danny know that this is no ordinary ticket.
The ticket stub uses its power to transport Danny into the movie, where he tries to convince Jack That they are in a movie. Unbelieving, Jack indulges Danny, who knows details about what is going to happen next in the plot. When they confront the villain, Benedict (Charles Dance; Game of Thrones), he goes after them, finds Danny's ticket, and leaves the movie to wreak havoc in the real world. Soon after Danny and Jack follow Benedict in an attempt to stop him but Jack begins to realize his whole world is fake.
There are a few men who could take in the role of Jack Slater, but Schwarzenegger embodies the physical and mental acumen of a last action hero (having played similar roles before). O'Brien is sort of cute, but sort of annoying in that way that little brothers can be towards their older siblings. Dance always plays a terrific villain, and this movie is no exception. His physical appearance, along with his innate stoicism, makes Benedict creepy and devious. Schwarzenegger also calls in a lot of markers and there are a ton of cameos throughout the movie.
The 4K UHD release is a definite improvement from previous versions of the film. The 2160p video quality is very good with plenty of details and lots of color bursts throughout the film. The Dolby Atmos audio is superb and makes use of all the surround sound speakers. This helps to immerse the viewer fully into the movie. The combo pack comes with the 4K disc, Blu-ray disc, Digital HD code a few extras which are housed on the 4K disc. They include Audio Commentary featuring director John McTiernan, Original Behind the Scenes Featurette, Deleted Scenes, AC/DC Big Gun Music Video, and the Theatrical Teaser. The steel bookcase is a nice addition turning the release into a collector's item.
Honestly, Last Action Hero is not a great movie. It is mediocre at best but seems to have obtained a cult-like following throughout the years. The plot veers off track making the story difficult to understand at times and O'Brien is not a terrific actor which does nothing to help with the unexceptional story. There are several Easter eggs paying homage to other Schwarzenegger films and a few funny moments here and there.
Unfortunately, ten minutes of humor in a movie with a two-hour running time isn't enough to save Last Action Hero.
Grade: B-
For more reviews please visit our film/television review section.
In honor of Last Action Hero 4K UHD being announced today!...
SPONSORED LINKS