Joan Plowright
101 Dalmatians (1996)
Unleashing every ounce of Disney magic, 101 Dalmatians thrilled audiences of all ages with fast-paced adventure and comedy featuring a brilliant performance by five-time Academy Award nominee Glenn Close...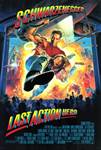 Last Action Hero (1993)
Young Danny Madigan (Austin O'Brien) is a lonely 11-year-old boy who escapes from his bleak reality by watching the action-adventure movies of his favorite film character, Jack Slater (Arnold Schwarzenegger)....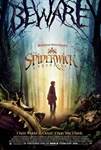 The Spiderwick Chronicles (2008)
Of the three Grace children, Jared (Freddie Highmore) has always been thought of as the troublemaker. So when strange things happen after his family's move to a relative's dilapidated estate, sister...