John McTiernan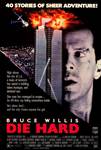 Die Hard (1988)
Bruce Willi stars as New York City Detective John McClane, newly arrived in Los Angeles to spend the Christmas holiday with his estranged wife (Bonnie Bedelia). But as Mclane waits for his wife's office...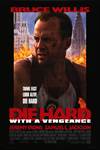 Die Hard: With A Vengeance (1995)
A man calling himself "Simon" begins a reign of terror in the streets of New York: he threatens to detonate bombs around the city unless Detective John McClane cooperates in a game of "Simon Says". McClane...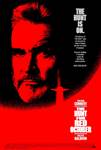 The Hunt for Red October (1990)
Based on Tom Clancy's bestseller, directed by John McTiernan (Die Hard) and starring Sean Connery and Alec Baldwin, The Hunt For Red October seethes with high-tech excitement and sweats with the tension...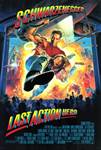 Last Action Hero (1993)
Young Danny Madigan (Austin O'Brien) is a lonely 11-year-old boy who escapes from his bleak reality by watching the action-adventure movies of his favorite film character, Jack Slater (Arnold Schwarzenegger)....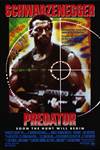 Predator (1987)
Dutch (Arnold Schwarzenegger; The Terminator) wages an all-out war against an unseen enemy, a force more powerful and deadly than any on Earth-because the Predator is not of this Earth. As he leads an...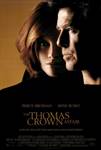 The Thomas Crown Affair (1999)
Thrill-seeking billionaire Thomas Crown (Brosnan) loves nothing more than courting disaster and winning! So when his world becomes too stiflingly safe, he pulls off his boldest stunt ever: stealing a priceless...