Die Hard (1988)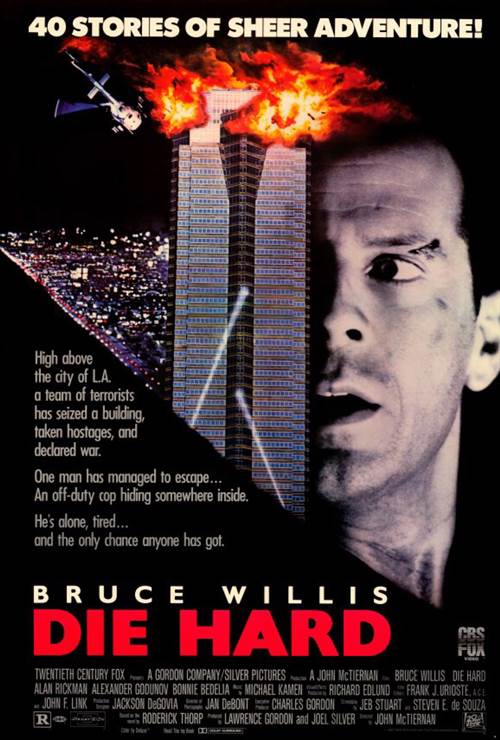 | | |
| --- | --- |
| Director: | |
| Writers: | |
| Cast: | |
| Released: | Friday, July 15, 1988 |
| Length: | 132 minutes |
| Studio: | 20th Century Fox |
| Genre: | Action/Adventure |
| Rating: | Under 17 requires accompanying parent or adult guardian. |
Die Hard Synopsis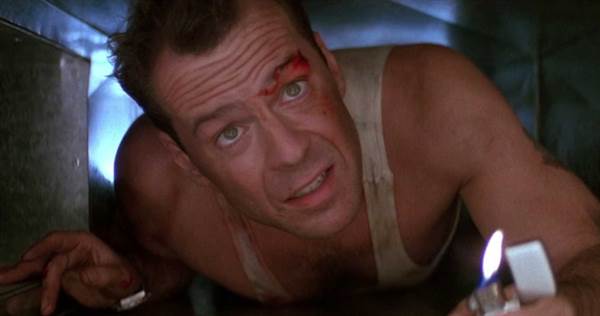 Bruce Willi stars as New York City Detective John McClane, newly arrived in Los Angeles to spend the Christmas holiday with his estranged wife (Bonnie Bedelia). But as Mclane waits for his wife's office party to break up, terrorist take control of the building. While the terrorist leader, Hans Gruber (Alexander Godunov) round up hostages, McClane slips away unnoticed. Armed with only a service revolver and his cunning, McClane launches his own one-man war. A crackling thriller from beginning to end, Die Hard explodes with heart-stopping suspense.

Purchase DVD/Blu-ray/4K UHD physical copy of Die Hard today at Amazon.com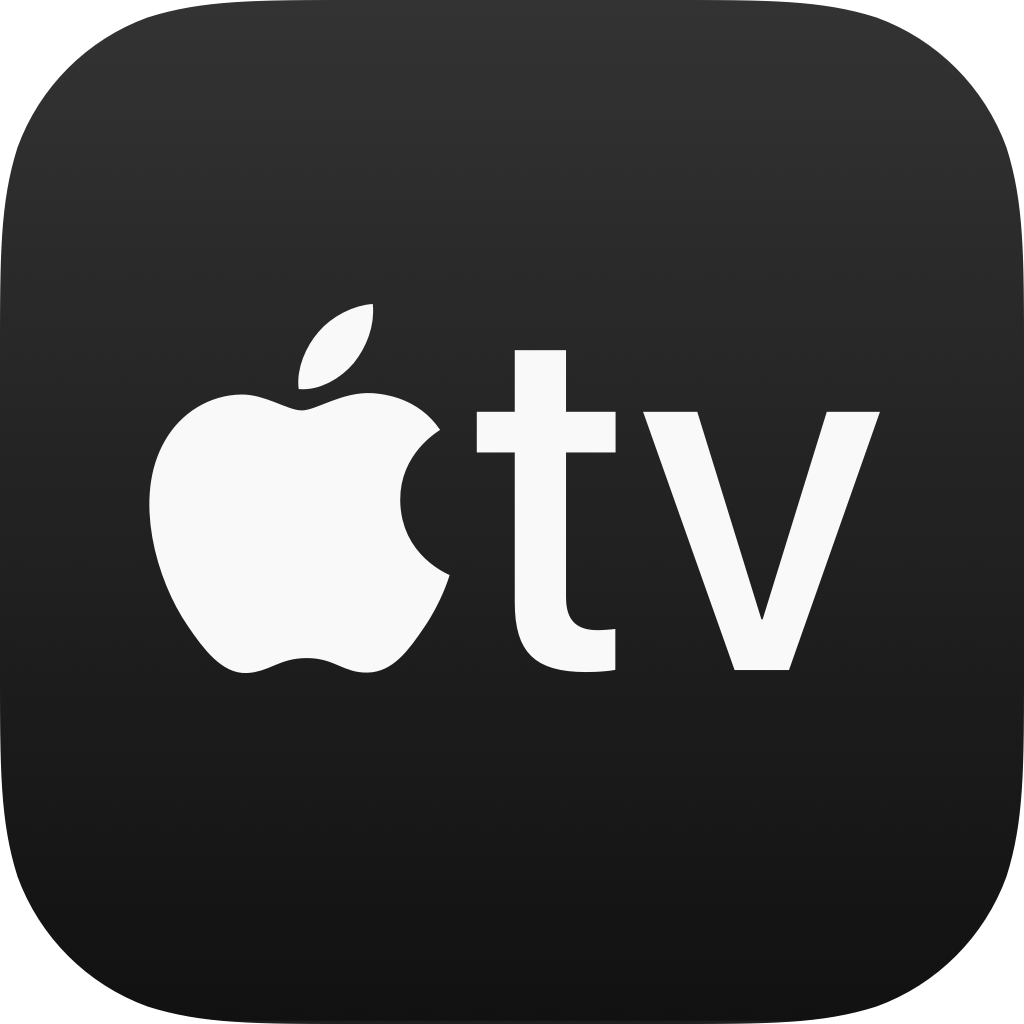 Stream Die Hard in Digital HD/4K from the AppleTV store.
Die Hard images are © 20th Century Fox. All Rights Reserved.
Willis Confirms Sixth Die Hard
2/7/2013 3:39 PM EST
In a week's time, Bruce Willis once again brings John McClane to the big screen in the fifthinstallment of the Die Hard franchise, "A Good Day to Die Hard".So when being interviewed for the BBC's "The One Show", the inevitable question was askedregarding a sixth film, Willis answered in a typical blunt John McClane way, and the answerwas "Yes", and that was it. Nothing was said about plots or timi...
More>>
Die Hard Adds Two More to Cast
5/15/2012 12:23 PM EST
"A Good Day to Die Hard", the upcoming film in the "Die Hard" franchise, has two new cast members.Amaury Nolasco ("Prison Break") and Megalyn Echikunwoke ("House of Lies") have signed on to star in the film. While Echikunwoke's role is still unknown, Nolasco will be playing a friend of Bruce Willis.The film is currently being shot in Europe and will be released Valentine's Day 2013.Countdown to th...
More>>
Villains Cast for Die Hard 5
4/5/2012 4:06 PM EST
The fifth installment in the "Die Hard" franchise has cast two villains.  Sebastian Koch and newcomer Yulia Snigir are in place to play the roles of Komorov and Irina.The film, which is set in Russia, will also bring John McClane's son into the picture. Bruce Willis will, of course, reprise his role of John, while Jai Courtney will be playing the younger McClane, Jack.The film is slated for Februa...
More>>
Fifth "Die Hard" to be Set in Russia
8/1/2011 1:51 PM EST
We just cannot get enough of Bruce Willis as John McClane.The fifth installment of the blockbuster franchise is reportedly going to be set in Russia. The plot will involve McClane and his son who get "drawn into a conflict with local forces".Noam Murro was originally set to direct the film, but with his other commitment "300: Battle of Artemisia", he had to step away. John Moore is said to have be...
More>>
Skip Woos In Negotiations To Write Die Hard 5
5/7/2010 3:06 PM EST
According to Risky Biz Blog, there is another "Die Hard" film in the works. This next installment would be the fifth film in the franchise. Skip Woods is currently in negotiations to write the script for 20th Century Fox. There's no word on what direction the storyline will take, but the film has the potential to be yet another huge "Die hard" hit. The previous film, "Live Free or Die Hard" grosse...
More>>
Get Ready to Die Hard With Bruce Willis in 2007
8/3/2006 12:22 PM EST
20th Century Fox has announced a 3rd sequel to its popular Die Hard Franchise to be released June 29th 2007. Bruce Willis is signed on to further the hard hitting action packed life of New York City cop John McClane. Len Wiseman is confirmed as director and shooting will begin in September.The title of the Film has been confirmed as "Live Free or Die Hard." Preceding this film the franchise includ...
More>>
Die Hard 4K Review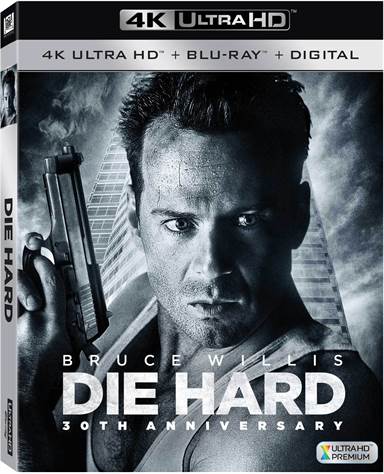 Back in the late 1980s, a little film called Die Hard, starring an unknown action star at the time whose only previous body of work was in comedy, came crashing onto the screen and the action genre has never been the same. Now, for its 30th Anniversary, 20th Century Fox Home Entertainment is releasing the film like it has never been released before, in 4K UHD.
Die Hard, adapted for the screen by Steven E. de Souza (Commando) and Jeb Stuart from the book Nothing Lasts Forever, by Roderick Thorp, tells the story of New York City cop John McClain (Bruce Willis; The Fifth Element) who is vacationing in California for the holidays with his family and estranged wife (Bonnie Bedelia; Designated Survivor). However, what is supposed to be a quick stop at her office holiday party doesn't end up as planned. Terrorists have taken over the building and have something else in mind for McClain and the people trapped in the Nakatomi Plaza on Christmas Eve.
To call Die Hard a masterpiece in cinema is giving it too little credit. Director John McTiernan (Predator) creates hands down the best action movie to date. While today the troupes featured in Die Hard are seen as standard fare, they truly were revolutionary in 1988 — a clever, smart villain, (Alan Rickman; Harry Potter Series), a strong female lead (Bonnie Bedelia), and a wise-cracking down and dirty anti-hero (Bruce Willis). This is all wrapped up in a story where you can actually track the hero's progress. However, while there certainly is a story unfolding on screen, the plot takes a backseat to the action and the over-the-top, classic Bruce Willis performance. That, along with stunts that made audience's eyes pop out of their head, propelled this film to stardom and spawned many sequels.
The Die Hard 4K UHD presents a brand new 2.39:1 scan from the original negative. There is some grain evident, which is normal, and the new HDR color scheme really punches up the highlights, shadows, and colors of the film while maintaining its original look and feel conceived by director of photography Jan de Bont (Speed) and Director and John McTiernan. The Blu-ray included in this release, unfortunately, is not shown the same love and is just the same scan as the previous Blu-ray release. The DTS-HD Master Audio mix is also ported over from the previous Blu-ray release, and while it would be nice to have a Dolby X or Dolby Atmos soundtrack, this DTS master is still an improvement over its theatrical Dolby Stereo Surround sound.
The special features for the 4k UHD release of Die Hard are also carried over from the previous release. This includes a Digital HD copy of the film, audio commentary, newscast footage, a still gallery, trailers, and D-Box motion code for those with this system in their home theater.
Die Hard revolutionized the action film genre and its influence is still felt today. While this release pours over many of the features found on its old incarnations dating back to Laserdisc, the picture quality is hands down the best it has ever looked. If you are a fan of the original Die Hard, you owe it to yourself to pick up this release for the video quality alone. Maybe in the future, one can double dip if they bump up the audio specs, but until then, this is the best you will ever experience Die Hard.

Grade: A
For more reviews please visit our film/television review section.
SPONSORED LINKS