A Good Day to Die Hard (2013)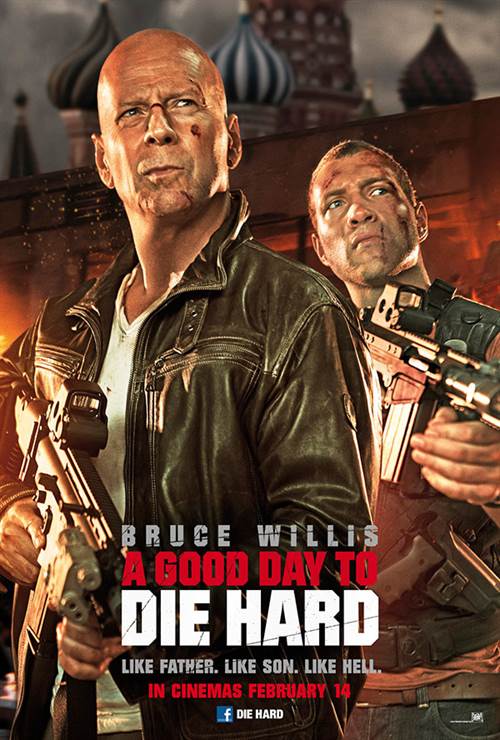 Share this:
| | |
| --- | --- |
| Director: | |
| Writers: | Roderick Thorp, Skip Woods |
| Cast: | |
| Released: | Thursday, February 14, 2013 |
| Length: | 97 minutes |
| Studio: | 20th Century Studios |
| Genre: | Action/Adventure |
| Rating: | Under 17 requires accompanying parent or adult guardian. |
Synopsis
Bruce Willis returns in his most iconic role as John McClane - the "real" hero with the skills and attitude to always be the last man standing. This time the take-no-prisoners cop is really in the wrong place at the wrong time after traveling to Moscow to help his estranged son Jack. With the Russian underworld in pursuit, and battling a countdown to war, the two McClanes discover that their opposing methods make them unstoppable heroes.

Purchase DVD/Blu-ray/4K UHD physical copy of A Good Day to Die Hard today at Amazon.com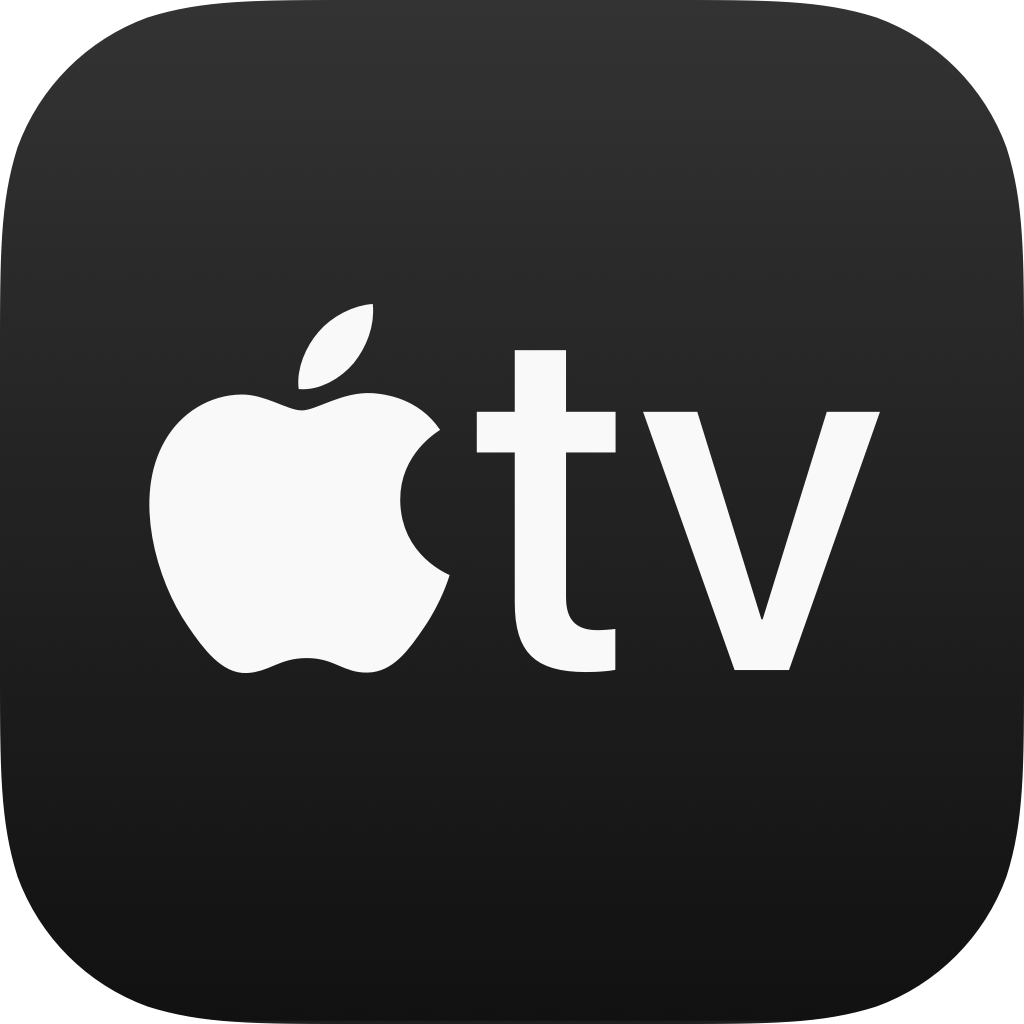 Download A Good Day to Die Hard in Digital HD/4K from the iTunes store.
A Good Day to Die Hard images are © 20th Century Studios. All Rights Reserved.


Willis Confirms Sixth Die Hard
2/7/2013 3:39 PM EDT
In a week's time, Bruce Willis once again brings John McClane to the big screen in the fifthinstallment of the Die Hard franchise, "A Good Day to Die Hard".So when being interviewed for the BBC's "The One Show", the inevitable question was askedregarding a sixth film, Willis answered in a typical blunt John McClane way, and the answerwas "Yes", and that was it. Nothing was said about plots or timi...
More>>
Die Hard Adds Two More to Cast
5/15/2012 12:23 PM EDT
"A Good Day to Die Hard", the upcoming film in the "Die Hard" franchise, has two new cast members.Amaury Nolasco ("Prison Break") and Megalyn Echikunwoke ("House of Lies") have signed on to star in the film. While Echikunwoke's role is still unknown, Nolasco will be playing a friend of Bruce Willis.The film is currently being shot in Europe and will be released Valentine's Day 2013.Countdown to th...
More>>
Villains Cast for Die Hard 5
4/5/2012 4:06 PM EDT
The fifth installment in the "Die Hard" franchise has cast two villains.  Sebastian Koch and newcomer Yulia Snigir are in place to play the roles of Komorov and Irina.The film, which is set in Russia, will also bring John McClane's son into the picture. Bruce Willis will, of course, reprise his role of John, while Jai Courtney will be playing the younger McClane, Jack.The film is slated for Februa...
More>>
Fifth "Die Hard" to be Set in Russia
8/1/2011 1:51 PM EDT
We just cannot get enough of Bruce Willis as John McClane.The fifth installment of the blockbuster franchise is reportedly going to be set in Russia. The plot will involve McClane and his son who get "drawn into a conflict with local forces".Noam Murro was originally set to direct the film, but with his other commitment "300: Battle of Artemisia", he had to step away. John Moore is said to have be...
More>>
Skip Woos In Negotiations To Write Die Hard 5
5/7/2010 3:06 PM EDT
According to Risky Biz Blog, there is another "Die Hard" film in the works. This next installment would be the fifth film in the franchise. Skip Woods is currently in negotiations to write the script for 20th Century Fox. There's no word on what direction the storyline will take, but the film has the potential to be yet another huge "Die hard" hit. The previous film, "Live Free or Die Hard" grosse...
More>>
Get Ready to Die Hard With Bruce Willis in 2007
8/3/2006 12:22 PM EDT
20th Century Fox has announced a 3rd sequel to its popular Die Hard Franchise to be released June 29th 2007. Bruce Willis is signed on to further the hard hitting action packed life of New York City cop John McClane. Len Wiseman is confirmed as director and shooting will begin in September. The title of the Film has been confirmed as "Live Free or Die Hard." Preceding this film the franchise inclu...
More>>
A Good Day to Die Hard Theatrical Review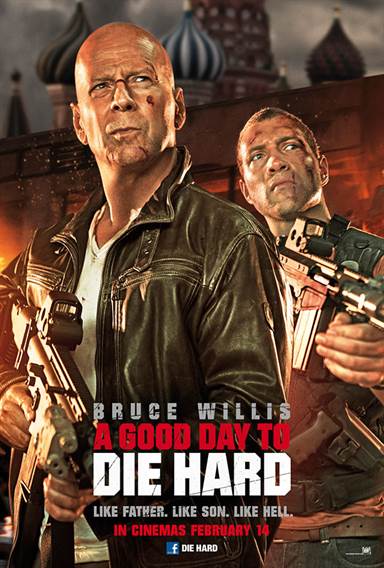 The action gets to fever pitch in A Good Day to Die Hard the fifth in a series of Bruce Willis movies that have attracted large audiences. The film starts off with a bang and never stops with relentless destruction mounting to a thrilling roller coaster ride finish. If you are an action junkie and need a shot of adrenaline, then you won't want to miss this butt kicking sequel to one of the most lucrative franchises.

The story of this fifth Die Hard edition goes something like this. John McClane (Bruce Willis) has just finished shooting his weapon at the police gun range and he gets approached by an officer who tells him that his son Jack is in danger in Russia. It doesn't take more than three minutes of film to find that John has decided to go to Russia and we find him on his way to a government courthouse in a cab that's backed up in traffic. In the meantime, Jack (Jai Courtney) has been dragged into court and placed in a bullet proof witness box alongside Komarov (Sebastian Koch) a Russian on trial for sedition. An armored military truck pulls up in front of the courthouse just as John comes upon the scene. Moments later an explosion happens putting a non-stop chase scene with Jack, Komarov and John in the middle of it all.

If you have seen at least one of the other Die Hard films you have witnessed the hardnosed, reckless, unbending persona of Bruce Willis's John McClane. Taking control comes natural and in most cases for a good reason. He seems to know how to handle any situation taking chances that most law officers avoid. Jumping into one conflict after another with abandon, John collects more punishment than any cop hero on the screen to save a family member. The only two stars that come to mind within the last decade that equal his voracity for a fight are Jason Statham and Sylvester Stallone. Well action lovers, you get the idea.

The story isn't what you go see the move for with Die Hard because it's not too deep, has no real significance, yet does give the movie a beginning, middle and end. In this episode the bonus comes with the amount of damage occurring and some of the tightest dangerous situations on film. When the first chase begins, within 15 minutes of screen time at least 50-60 cars are demolished, road barriers destroyed, hundreds of bullets are fired, explosive devices set off, store fronts are demolished, buildings ruined, and by the end of the film a few additional surprises. The film's an action lover's dream and an adrenaline pumper. For the guys it's a chance to unleash some of your testosterone overload while cheering on the cop who kicks butt with abandon.

Now, as for the quality, length and creativity of A Good Day to Die Hard, the computer graphics are very good, the interior fight scenes are nicely choreographed, the visual realism barometer rises to about 8 out of 10 even though the story realistic barometer comes in about a 3. The length of the film is perfect coming in at about an one and a half hours with at least 90 percent of the film (without counting the credits) total action. The filmmakers by no means will ever admit to any amazing creativity, but as far as I'm concerned the escape from the hotel ballroom is pretty close to a WOW.

Directing the actors, John Moore who gave us Flight of the Phoenix and Behind Enemy Lines puts his magic to work giving Willis a long leash with this predictable story. Nicely inserting a lot of stunt action, explosions and pretty females, he shapes his film as one long day of devastation and death to the enemy. He does a great job of bringing along a new face, Jai Courtney as the grown up Jack McClane. His Australian accent hardly visible, the fine up and coming actor should bode well in the action genre.

The Die Hard franchise has been very profitable for 20th Century Fox raking in some huge box-office takes in the United States. The first of the series Die Hard came out in 1988 and took in over $83 million ranking 7th for that year. Die Hard 2: Die Harder was released two years later amassing very nice pocket change at over $117 million and coming in 8th just behind Total Recall. Fox waited five years and in 1995 released Die Hard: With a Vengeance just clearing $100 million ranking 10th behind other action favorites like Batman Forever ($184 million +) and Goldeneye ($106 million +). Fox waited until 2007 to release Live Free or Die Hard taking in well over $134 million yet coming in 17th behind such action favorites as Rush Hour 3, Pirates of the Caribbean: At Worlds End and Spider Man 3.

Hoping to see the franchise continue with this explosive release Fox's A Good Day to Die Hard I feel they made a huge mistake opening the film in the soft movie going month of February. Most of the movies that cash in during this month are low budget and boast a genre of romance, drama or raucous comedy that can rake in some decent size purses. It's not often that we get a good action hit in January or February as evidenced by this year's action film Parker garnering just a little over $16 million since its release on January 25, 2013. The two week take isn't too bad since top opener for the year Mama, a horror flick, has only grabbed a little over $64 million. The number gnomes should have looked closer at films like Contraband ($40 million estimated budget) starring Mark Wahlberg that released on January 31, 2012 and brought in $66 million and Safe House (Budgeted at $85 million) starring Denzel Washington doing a little better at $123 million for its release on February 10, 2012. Also, they were not sequels like A Good Day to Die Hard that tend to weaken as they expand the franchise. With the looks of the explosiveness of this newest episode with loads of cars being wrecked, buildings imploded, location costs, CGI expenditures, cast and crew salaries, not to mention the marketing budget, Fox may have bit off more than they can chew chancing an early year release opposed to a summer blast off.

A Good Day to Die Hard has been rated R by the MPAA for violence and language. Please note that the violence get really explicit with very visible damage to many of the characters in the film. And, yes John McClane does give his signature "yippee ki-yay MF" and we all know the meaning of that.

FINAL ANALYSIS: If you love a LOT of action involving explosions, shootings, crashes, etc. as I do, then this film should fill your adrenaline wish. (B)

-- John Delia
Read More A Good Day to Die Hard Reviews
For more reviews please visit our film/television review section.
Bruce Willis returns in his most iconic role as John McClane - the "real" hero with t...

Bruce Willis returns in his most iconic role as John McClane - the "real" hero with the sk...
SPONSORED LINKS