Cole Hauser
2 Fast 2 Furious (2003)
The adrenaline-fueled thrill ride that began with The Fast and the Furious takes an explosive new turn in 2 Fast 2 Furious! It's the nitro-fueled answer to the question: how fast do you like it?Now...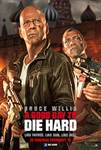 A Good Day to Die Hard (2013)
Bruce Willis returns in his most iconic role as John McClane - the "real" hero with the skills and attitude to always be the last man standing. This time the take-no-prisoners cop is really in...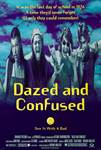 Dazed and Confused (1993)
This critically acclaimed cult favorite, written and directed by Richard Linklater (The School of Rock), explores the last day of school - and one wild night - in the lives of high school students in 1976....
Pitch Black (2000)
A spacecraft carrying an assortment of passengers including Riddick (Vin Diesel), a dangerous, shackled murderer between prisons, is forced to make a crash landing on a barren, triple-sunned planet after...