Predator (1987)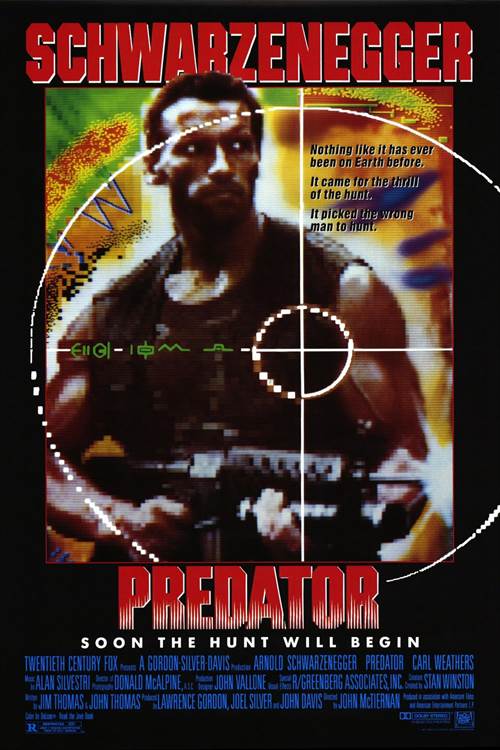 | | |
| --- | --- |
| Director: | |
| Writers: | |
| Cast: | |
| Released: | Friday, June 12, 1987 |
| Length: | 107 minutes |
| Studio: | 20th Century Fox |
| Genre: | Sci-Fi/Fantasy, Action/Adventure |
| Rating: | Under 17 requires accompanying parent or adult guardian. |
Predator Synopsis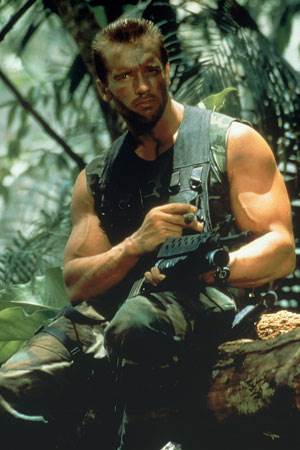 Dutch (Arnold Schwarzenegger; The Terminator) wages an all-out war against an unseen enemy, a force more powerful and deadly than any on Earth-because the Predator is not of this Earth. As he leads an elite group of commandos on a rescue mission deep into the jungle, Dutch and his team quickly learn that their foe kills for pleasure and hunts for sport. However, this time….it picked the wrong man to hunt.

Purchase DVD/Blu-ray/4K UHD physical copy of Predator today at Amazon.com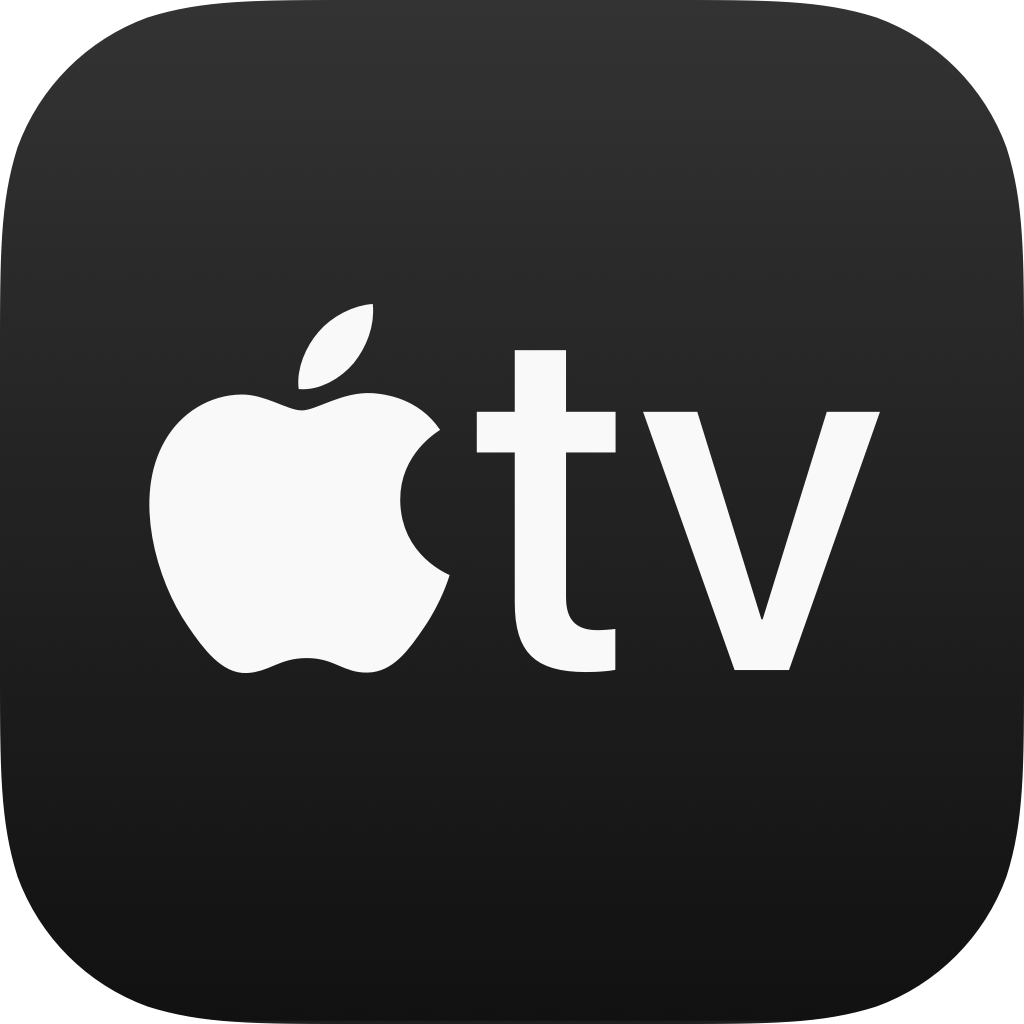 Stream Predator in Digital HD/4K from the AppleTV store.
Listen to the Predator soundtrack on Apple Music.
Predator images are © 20th Century Fox. All Rights Reserved.
Prey Becomes Hulu's #1 Premier to Date
8/9/2022 3:11 PM EST
20th Century Studios' "Prey" has officially become Hulu's #1 premier to date, including all film and TV series debuts.In addition to this amazing achievement, the film is also the most watched film premiere on Star+ in Latin America and Disney+ under the Star Banner in all other territories, based on hours watched in the first three days of its release."Prey" stars Amber Midthunder, newcomer Dakot...
More>>
Predator Sequel to Drop on Hulu in Summer 2022
11/12/2021 2:11 PM EST
Disney announced today, on Disney+ Day, that the "Predator" sequel, titled "Prey", will drop in Summer 2022. The film will debut on Hulu, the sister streaming service to Disney+.The film will take place 300 years ago in the world of the Comanche Nation. It will follow the story of a female warrior named Naru who must defend her village against one of the alien predators."Prey" DP Jeff Cutter annou...
More>>
Predator Scribes and Disney's 20th Century Division Battling Ove...
4/16/2021 10:59 AM EST
"Predator" scribes Jim and John Thomas have filed a lawsuit against Disney. The duo is looking to regain the rights for the 1987 film. In response to this, Disney's 20th Century has also filed a suit in order to keep the rights to the film.The brothers are trying to regain the rights through copyright law's termination provision. This allows for the rights to possibly be transferred back to the au...
More>>
Benicio del Toro to Star in Predator Reboot
9/13/2016 12:18 PM EST
Benicio del Toro is currently in talks to star in Fox's upcoming reboot of Predator.  The original franchise began back in 1987 and, of course, starred Arnold Schwarzenegger.The film will be directed by Shane Black and written by Fred Dekker.  The film's original producers, John Davis, Joel Silver, and Lawrence Gordon, will be producing. Along with Schwarzenegger, Predator starred Carl Weathers an...
More>>
Arnold Schwarzenegger Interested in Predator Role
3/8/2016 9:31 AM EST
Arnold Schwarzenegger said that he plans on meeting with Shane Black, The Predator screenwriter and director, to discuss his possible return as Major Alan "Dutch" Schaefer for the upcoming film."I haven't talked with him (Shane Black) yet but I'm going to meet with him for lunch sometime soon. Just as soon as I'm finished with this and "The Apprentice" and all this stuff. But I will get together w...
More>>
Predator Film Script Turned in to Studio
11/30/2015 2:06 PM EST
The script for the sequel to 20th Century Fox's Predator has been completed and handed in, according to Fred Dekker, the script writer.  This marks one step closer to the sequel that many fans are curious and excited about.The film project was announced last summer by director Shane Black along with Dekker.  There weren't any details released about the plot, other than it would be an  "inventive s...
More>>
Ridley Scott Confirms Prometheus 2 as Next Film
8/28/2015 3:14 PM EST
During a recent interview, Ridley Scott has confirmed that Prometheus 2 is, in fact, the next film he has lined up.  While speaking about his film, The Martian, alongside Matt Damon, Damon commented, "Ridley was done with the movie about two weeks after we shot!"  Ridley added, "I was already on to my next movie! I was starting to look for locations for my next movie, which is Prometheus 2."Ridley...
More>>
Predator Reboot To Be Released
6/25/2014 12:06 PM EST
It was announced this morning that there will be a "Predator" reboot released, and that the film will be directed by Shane Black (Iron Man 3).The original film was released in 1990 and starred Arnold Schwarzenegger, Carl Weathers, Bill Duke, Jesse Ventura, Richard Chaves, and Elpidia Carrillo. Interestingly enough, Shane Black also had a small part in the original.  Fred Dekker will be writing the...
More>>
A Head-Popping Film With Friends (Predator 3D at SDCC)
8/2/2013 2:37 PM EST
When the water rises in a creek, it rushes. Allowing for the poor analogy of crowds of water molecules and crowds of people, you could not reach the same conclusion on the main exhibit hall floor of San Diego Comic-Con International, though 2013 seems to be flowing more smoothly than did the crowds of 2012. Whether this is due to greater excitement over this year's events, or lesser, I cannot say....
More>>
Predators Trailer "Money Shot" Not In Actual Film
7/13/2010 8:44 PM EST
Robert Rodriguez sat down with MTV news a few weeks ago to discuss the recently released "Predators" film. While being interviewed, Rodriguez was asked why a specific scene that was shown in the trailer was left out of the actual film. The scene is question was of Adrien Brody's character being covered in laser gun sights by the Predators. In the film, however, he is covered with a single beam of ...
More>>
Robert Rodriquez To Re-make Predator
5/11/2009 3:27 PM EST
For all you "Predator" and Robert Rodriguez fans out there, listen up. Word has it that the acclaimed director has plans on doing a remake of the classic Arnold Schwarzenegger action/sci-fi film, Predator.Rodriguez announced his decision at a press conference at his Troublemaker Studios saying, "I'm going to be able to shoot my upcoming Machete here, a sci-fi action film called Nervewrackers, a re...
More>>
3-Movie Predator Collection 4K Review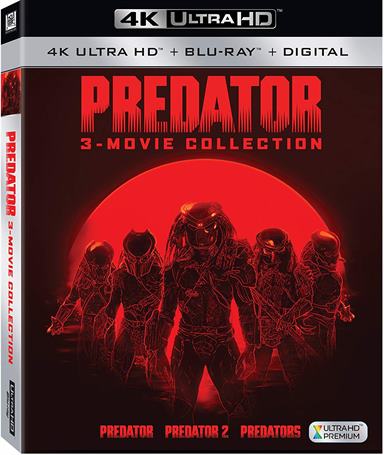 It's been a little over 30 years since we first watched Alan "Dutch" Schaefer (Arnold Scharwzenegger;
Terminator)
battle an alien "big game" hunter in the Film
Predator.
In 1987 The film opened to mixed reviews but has since become a "new classic" and shows up on endless "top 100" lists. Three years later it was followed up by
Predator 2
for which Scharwzenegger did not reprise his role. Then, after a twenty year respite,
Predators
hit theaters ( forgetting the two crossover movies Alien vs. Predator in 2004 and Aliens vs. Predator: Requiem in 2007) in 2010. In anticipation of the latest film in the saga,
The Predator,
due out later this year, the first three films have been released in a 4K combo pack.
Predator tells the story of a paramilitary group who are sent into the jungle of Central America supposedly to save hostages. However, what they find is not exactly what they signed up for when they reach an insurgent camp, kill everyone and retrieve intelligence. That is, of course, the least of their worries when they suspect they are being stalked - some feel by something not human - and are proven correct. Predator ends with most of the cast dying and Dutch setting a trap and killing the Alien but not before almost being killed himself. Besides Schwarzenegger, the movie also starred Carl Weather (Rocky IV), Bill Duke (Commando) and Jesse Ventura (Demolition Man).
In Predator 2 the alien chooses a hunting ground closer to home - downtown Los Angeles. It stalks and kills members go rival drug cartels - The Columbians and the Jamaicans - and even members of the police force who are investigating both groups. Led by Lieutenant Harrigan (Danny Glover; Lethal Weapon) the L. A.P. D. first try to figure out what is happening once they realize there is more at stake than simply a turf war and then how to stop the alien especially after special agent Keyes (Gary Busey; Point Break) shows up on the scene.
Two thousand and ten's Predators takes us off Earth and transports the humans to an extraterrestrial hunting ground. Several people including Royce (Adrien Brody; The Pianist) find themselves literally dropped via parachute into an unfamiliar jungle. None of them know how they got there but they all discover each is an armed killer. They follow Royce and when they reach high ground they discover they are not on Earth and are the prey being hunted. They also find out there are two types of aliens - the predators they had heard of and larger "Super Predators". They spend their time trying to stay alive and find a way off the deadly planet.
Fox's latest 4K combo pack offers six discs - three 4K and three Blu-ray. The 4K 2160p video presentation is a marked difference from the 1080p Blu-ray as the quality is noticeably better and cleaner. The alien's mandibles (think corn rows) are individually distinct and the facial features are more grotesques. The included Blu-ray disc still has the horrible digital noise reduction (DNR) glossy sheen to it, but the 4k UHD is happily DNR free and amazing. While there isn't a lot of difference in special effect between Predator and Predator 2, there is a large distinction with Predators which there obviously should be since technology advanced by leaps and bounds in the 20 years between the second and third films. The DTS-HD Master Audio 5.1 is clean with little artifacting. Of course, it is an improvement over previous releases, especially for 2010's Predators. Each disc has a number of previously released extras amounting in hours worth of additional material to enjoy but the real prize in this set is the addition of a two-minute sneak-peek of The Predator coming to theaters later this year.
Predator and its sequels have become cult classics though the latter two don't quite measure up to the first (they rarely do). Of course, the technology from the original is less advanced making the alien's weapon look like something out of an Atari video game. I also wonder about the design decision to give the alien corn rows ostensibly making it look like a big, ugly rastaman. However, if you are a fan of the series and are excited about this year's addition then you should definitely go out and buy the 4K combo pack of the first three films. You won't get better quality than this set.
Grade: B
For more reviews please visit our film/television review section.
The helicopter pilot at the end of the film is actually the Predator himself, Kevin Peter Hall.
The film takes places in the fake country called Val Verde. This generic Latin American country was frequently used by Hollywood in the 1980s and early 1990s to depict a Spanish-speaking country similar to Cuba or Nicaragua, to avoid political controversy. Other films to use this country include Commando, and Die Hard 2.
SPONSORED LINKS