Camilla Belle
10,000 B.C. (2008)
From director Roland Emmerich comes a sweeping odyssey into a mythical age of prophesies and gods, when spirits rule the land and mighty mammoths shake the earth. In a remote mountain tribe, the young...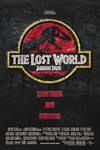 The Lost World: Jurassic Park (1997)
Four years after Jurassic Park's genetically bred dinosaurs ran amok, multimillionaire John Hammond (Richard Attenborough) shocks chaos theorist Ian Malcolm (Jeff Goldblum) by revealing that Hammond has...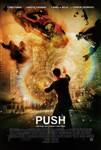 Push (2009)
A riveting action-thriller, Push burrows deep into the deadly world of psychic espionage where artificially enhanced paranormal operatives have the ability to move objects with their minds, see the future,...