Chandler Kinney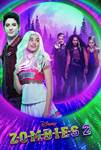 Disney's Zombies 2 (2020)
Disney's "ZOMBIES 2," the highly anticipated sequel to "ZOMBIES," is a music- and dance-filled story that picks up as cheerleader Addison and zombie football player Zed are readying for Seabrook High's...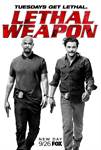 Lethal Weapon (2016)
Based on the hit movie franchise, LETHAL WEAPON tells the story of classic cop duo Riggs and Murtaugh, as they work a crime-ridden beat in modern-day Los Angeles. Grief-stricken after the loss of his family,...