Disney's Zombies 2 (2020)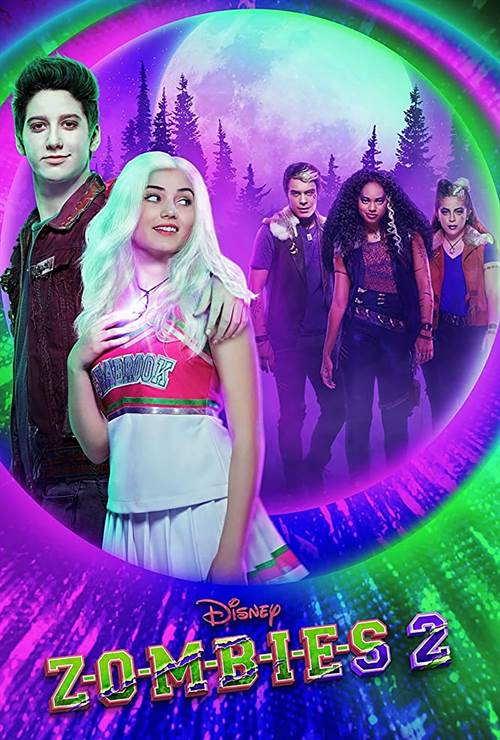 | | |
| --- | --- |
| Director: | |
| Writers: | |
| Cast: | |
| Released: | Friday, February 14, 2020 |
| Length: | 84 minutes |
| Studio: | Walt Disney Pictures |
| Genre: | Family, Sci-Fi/Fantasy |
| Rating: | This program is suitable for all ages. |
Disney's Zombies 2 Synopsis
Disney's "ZOMBIES 2," the highly anticipated sequel to "ZOMBIES," is a music- and dance-filled story that picks up as cheerleader Addison and zombie football player Zed are readying for Seabrook High's Prawn, the school's super-sized prom. However, when a group of mysterious teenage werewolves, led by Willa, Wyatt and Wynter, unexpectedly arrive in search of an ancient life source buried somewhere in Seabrook, a fearful city council reenacts Seabrook's anti-monster laws, making it impossible for Zed and Addison to attend prom together. Determined to keep their plan to be the first zombie/cheerleader couple to go to the prom, Zed runs for school president. Meanwhile, Addison is drawn into the werewolves' circle, causing a rift between her and Zed. Fearing he might lose Addison to the werewolf pack, Zed sabotages Addison's effort to find out if she really belongs amongst them. When his deception is revealed and Addison confronts the truth about her identity, zombies, cheerleaders and werewolves all discover the real meaning of community and acceptance.

Purchase DVD/Blu-ray/4K UHD physical copy of Disney's Zombies 2 today at Amazon.com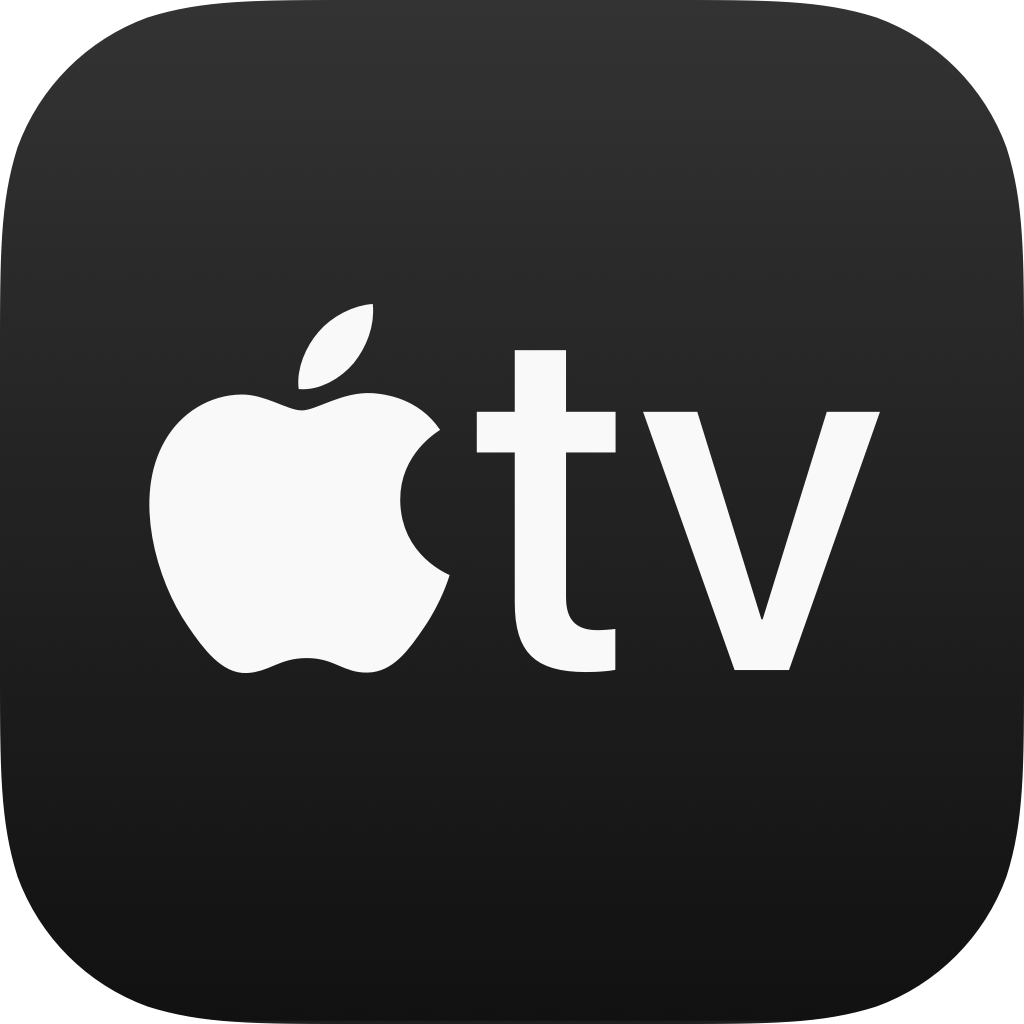 Stream Disney's Zombies 2 in Digital HD/4K from the AppleTV store.
Listen to the Disney's Zombies 2 soundtrack on Apple Music.
Disney's Zombies 2 images are © Walt Disney Pictures. All Rights Reserved.
Disney's Zombies 2 DVD Review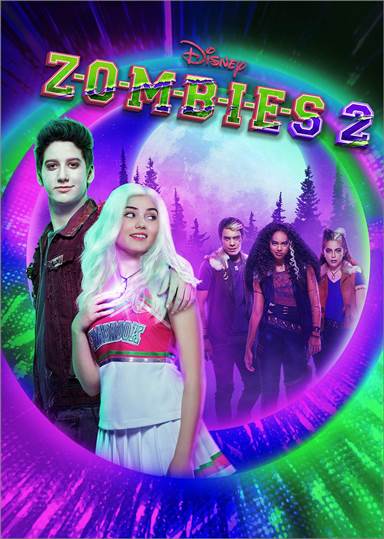 Disney Channel has a long history of creating wonderful movies made for television despite still being considered to be in its relative youth as a channel. Always evolving, they had great success with 2006's High School Musical and its two sequels followed by Camp Rock and its sequel and then Descendants and its sequel (Disney is big on sequels if you hadn't noticed). In 2018 they aired Z-O-M-B-I-E-S about a town that segregated part of their population for fear the zombies would eat the humans and how a group of high schoolers came together to fight for inclusion for everyone. Two years later they (of course) have put out a sequel, Z-O-M-B-I-E-S 2.
When we first return to Seabrook, all is well. The Zombies and the humans co-exist peacefully and for the first time, zombies are able to attend Prawn (Prom for a High School whose mascot is a shrimp). Zed (Milo Manheim; American Housewife) and Addison (Meg Donnelly; American Housewife), despite being separated while she is at cheer camp, are still together and are excited to be able to attend Prawn together. However, one evening Addison sees something in the woods that she cannot ignore and that could change the fate of Seabrook forever.
When Addison and the town hear the howls of werewolves coming from the forbidden forest, Addison's Mom (Marie Ward; Suits), who is the Mayor of Seabrook, decides to reinstate the monster laws, effectively making zombies, and now werewolves, outcasts and uninviting them from Prawn. The werewolves, however, have their own agenda - to find the moonstone that was stolen by the early settlers of Seabrook – in order to use its energy force to save their pack. Initially antagonistic, the werewolves learn that not everyone in Seabrook is against them and eventually they are helped by Zed, Addison and the others to save the moonstone and their pack.
Manheim and Donnelly make for a cute couple but, as do all couples, face a rough patch when Zed becomes jealous of Addison's relationship with the werewolves. The supporting cast of humans and zombies are pretty good with Kylee Russell (Jump In!) being as stand out as Zed's zombie friend Eliza. In truth, she reminds me of a young Zendaya. However, the werewolves take center stage here especially Chandler Kinney (Lethal Weapon television series), Pearce Joza (Lab Rats), and Ariel Martin a.k.a.baby Ariel (Henry Danger).
While Z-O-M-B-I-E-S and its sequel are obviously this decade's High School Musical, it does have its own distinctive flavor. The musical numbers are catchy and the dance sequences include some of the most up to date moves around. The costumes are creative and interesting for the most part and the dialogue, while somewhat cheesy, isn't particularly eye-rolling groan-worthy. For this second go-around, adding the werewolf element keeps the story fresh while still promoting the values of embracing our differences and inclusion for all (a particularly poignant lesson right now).
The movie premiered in February on Disney Channel and the DVD was released on May 19, 2020. The DVD offers five extras including: Bloopers, Deleted Scenes, Music Video "The New Kid In Town" performed by Baby Ariel, a Dance Tutorial, and Sing-Alongs. If you want to learn the dance moves, though, you will have to pause and rewind that extra often as they go through the moves extremely fast.
Not nearly as popular as the High School Musical and Camp Rock franchises became, nor making household names of Manheim and Donnelly, Z-O-M-B-I-E-S 2 is cute and fun with some memorable songs and edgy dancing. If you have a "tween" in your household who is familiar with the first Z-O-M-B-I-E-S movie, I suggest you buy the sequel now. It quite possibly is better than the original.
Grade: B
For more reviews please visit our film/television review section.
SPONSORED LINKS