Meg Donnelly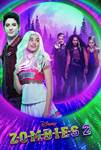 Disney's Zombies 2 (2020)
Disney's "ZOMBIES 2," the highly anticipated sequel to "ZOMBIES," is a music- and dance-filled story that picks up as cheerleader Addison and zombie football player Zed are readying for Seabrook High's...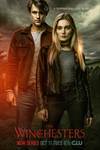 The Winchesters (2022)
Before Sam and Dean, there was John and Mary. Told from the perspective of narrator Dean Winchester, this is the epic, untold love story of how John met Mary, and how they put it all on the line to not...