Search Results For Chevy Chase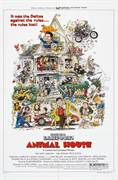 Animal House (1978)
Knowledge is good, but swilling kegs of beer is more fun! Just ask the guys at the Delta House fraternity. Often imitated, but seldom equaled, Animal House spawned a generation of gonzo comedies and...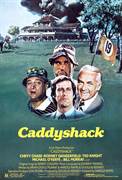 Caddyshack (1980)
Comical goings on at an exclusive golf club. All the members are wealthy and eccentric, and all the staff are poor and slightly less eccentric. The main character is 'Danny'; he's a caddy who will do...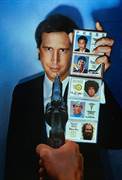 Fletch (1985)
Irwin "Fletch" Fletcher, Los Angeles journalist, really lives for his profession. As Jane Doe, he publishes articles that have caused several heads to roll in the past. Now, Fletch is at it again: In...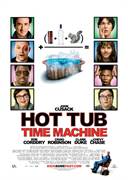 Hot Tub Time Machine (2010)
Four pals are stuck in a rut in adulthood: Adam (John Cusack) has just been dumped, Lou (Rob Corddry) is a hopeless party animal, Craig (Craig Robinson) is a henpecked husband, and Jacob (Clark Duke)...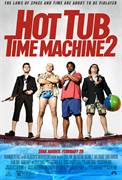 Hot Tub Time Machine 2 (2015)
When Lou (Rob Corddry) finds himself in trouble, Nick (Craig Robinson) and Jacob (Clark Duke) fire up the hot tub time machine in an attempt to get back to the past. But they inadvertently land in the...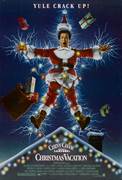 National Lampoon's Christmas Vacation (1989)
The comic misadventures of the beleaguered Griswold family continue in this latest "Vacation" outing, the third and most successful of the series. (Over $71,000,000!) This time America's most...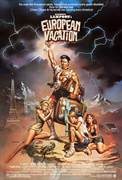 National Lampoon's European Vacation (1985)
Director Amy Heckerling ("Clueless," "Look Who's Talking") brings America's favorite family back again in the sequel to one of the most successful comedies of all time. This box-office smash takes you...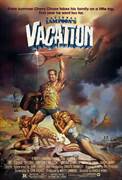 National Lampoon's Vacation (1983)
From the creators of "Caddyshack," "Animal House" and "Groundhog Day" comes this #1 box office hit that spawned two sequels! Chevy Chase mans the wheel and convinces his all-American family that the...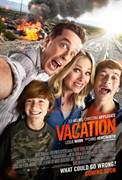 Vacation (2015)
Following in the footsteps of his father Clark (Chevy Chase) and hoping for some much-needed family bonding, a grown-up Rusty Griswold (Ed Helms) surprises his wife, Debbie (Christina Applegate), and...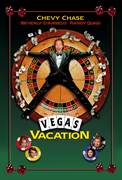 Vegas Vacation (1997)
Chevy Chase (Caddyshack, Funny Farm), Randy Quaid (The Adventures of Pluto Nash, Independence Day) and Beverly D'Angelo (Summer Catch, American History X) return in the fourth installment of the...