Chris Miller
21 Jump Street (2012)
Schmidt and Jenko are more than ready to leave their adolescent problems behind. Joining the police force and the secret Jump Street unit, they use their youthful appearances to go undercover in a local...
22 Jump Street (2014)
After making their way through high school (twice), big changes are in store for officers Schmidt (Jonah Hill) and Jenko (Channing Tatum) when they go deep undercover at a local college. But when Jenko...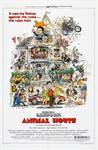 Animal House (1978)
Knowledge is good, but swilling kegs of beer is more fun! Just ask the guys at the Delta House fraternity. Often imitated, but seldom equaled, Animal House spawned a generation of gonzo comedies and launched...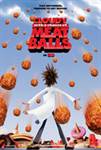 Cloudy with a Chance of Meatballs (2009)
The timeless tale has been adapted from Ron and Judi Barrett's book, which illustrates a world where giant pancakes and pasta fall from the sky as a scientist tries to solve world hunger. However, things...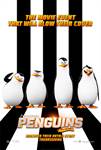 The Penguins of Madagascar (2014)
Discover the secrets of the most entertaining and mysterious birds in the global espionage game: Skipper, Kowalski, Rico and Private now must join forces with the chic spy organization, the North Wind,...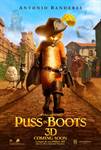 Puss in Boots (2011)
Way before Puss ever met Shrek, our suave and furry feline hero goes on a swashbuckling ride, as he teams with mastermind Humpty Dumpty and the street-savvy Kitty to steal the famed Goose that lays the...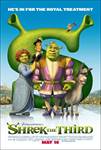 Shrek The Third (2007)
When Shrek married Fiona, the last thing he had in mind was becoming the next King. But when Shrek's father-in-law, King Harold, suddenly croaks, that is exactly what he faces. Unless Shrek (with the help...