Chris Wedge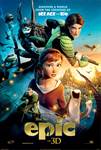 Epic (2013)
From the creators of Ice Age comes the year's funniest, most exhilarating animated adventure! Transported to a magical world, a teenager (Amanda Seyfried) is recruited by a nature spirit, Queen Tara (Beyoncé...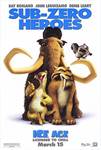 Ice Age (2002)
They came... they thawed... they conquered the hearts of audiences everywhere in the coolest animated adventure of all time! Heading south to avoid the bad case of global frostbite, a group of migrating...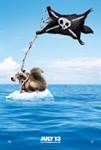 Ice Age: Continental Drift (2012)
One of filmdom's most beloved trios – "Ice Age's" Manny, Diego, and Sid – embark upon their greatest adventure after cataclysm sets an entire continent adrift. Separated...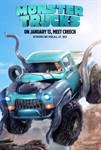 Monster Trucks (2017)
Looking for any way to get away from the life and town he was born into, Tripp (Lucas Till), a high school senior, builds a Monster Truck from bits and pieces of scrapped cars. After an accident at a nearby...