Ice Age: Continental Drift (2012)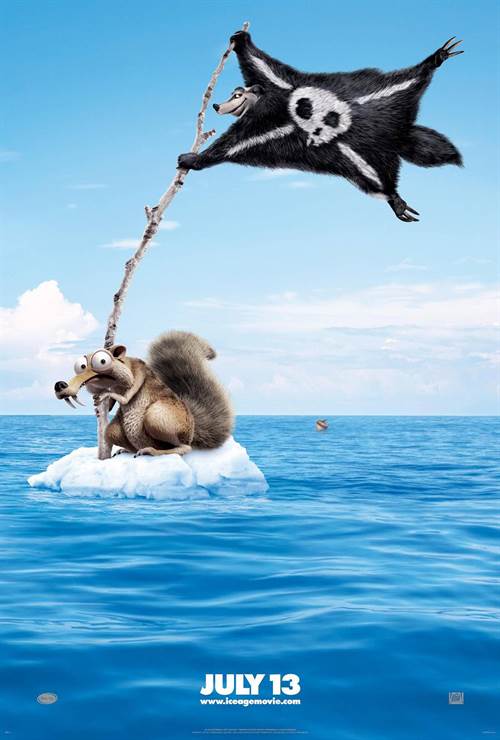 | | |
| --- | --- |
| Director: | |
| Writers: | |
| Cast: | |
| Released: | Friday, July 13, 2012 |
| Length: | 90 minutes |
| Studio: | 20th Century Studios |
| Genre: | Family |
| Rating: | Some material may not be suitable for children. |
Ice Age: Continental Drift Synopsis
One of filmdom's most beloved trios – "Ice Age's" Manny, Diego, and Sid – embark upon their greatest adventure after cataclysm sets an entire continent adrift. Separated from the rest of the herd, they use an iceberg as a makeshift ship, which launches them on an epic seafaring quest. Manny and the gang are challenged like never before to become heroes and do the impossible, as they encounter exotic sea creatures, explore a brave new world, and battle ruthless pirates. Scrat's reunion with his beloved but cursed acorn catapults him to places no prehistoric squirrel has gone before.

Purchase DVD/Blu-ray/4K UHD physical copy of Ice Age: Continental Drift today at Amazon.com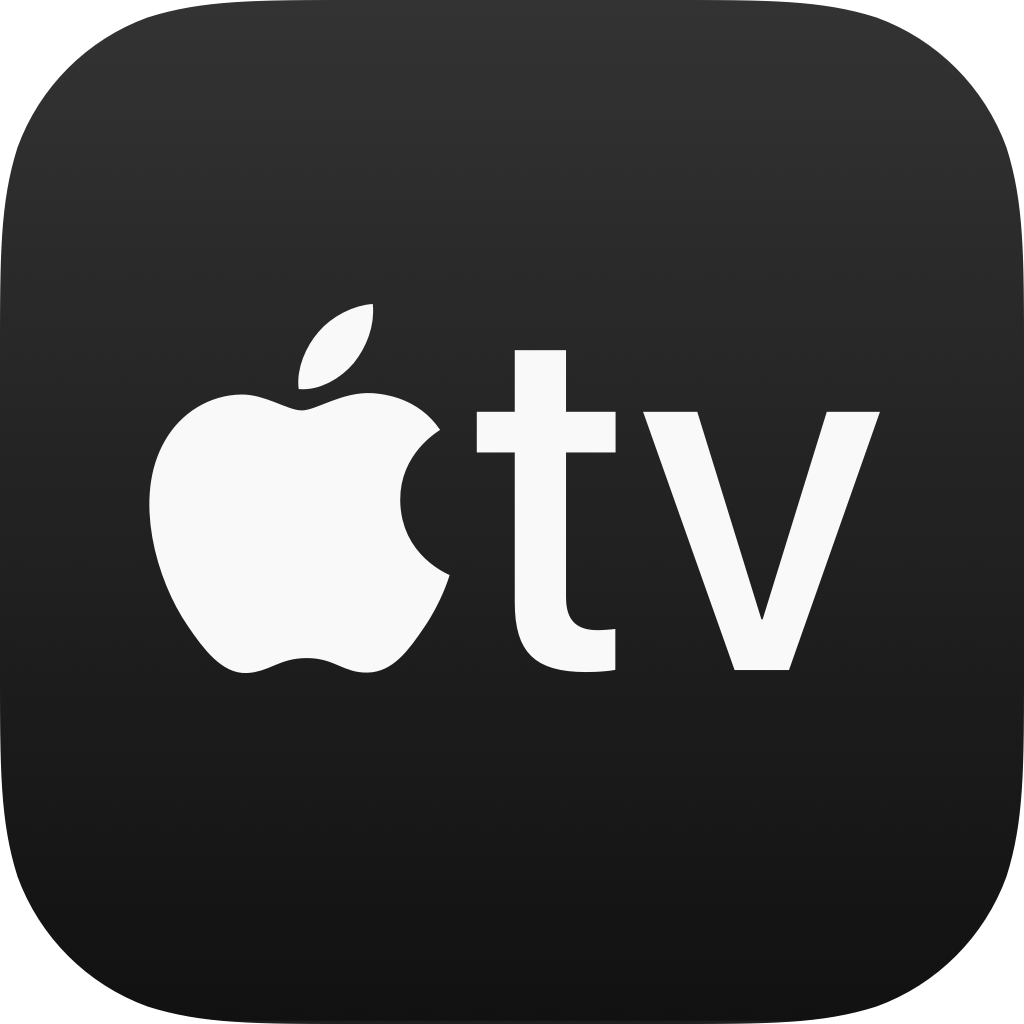 Stream Ice Age: Continental Drift in Digital HD/4K from the AppleTV store.
Ice Age: Continental Drift images are © 20th Century Fox. All Rights Reserved.
Ice Age: A Mammoth Christmas Special Helps Audiences Keep The Fr...
12/14/2011 9:40 AM EST
As the holidays approach we can expect the usual stream of Christmas specials with the general message of peace on Earth and goodwill towards man. Along with all of the classics we grew up with come new ones, incorporating characters that have more recently entered our lives and hearts. The Ice Age series is one of the newest to jump on the holiday bandwagon.With eight months to go before Sid, Man...
More>>
Twentieth Century Fox To Break Guinness World Record For Tallest...
10/26/2009 10:50 PM EST
To coincide with the release of the Ice Age 3 Dawn of the Dinosaurs Blu-ray disc and DVD, Twentieth Century Fox Home Entertainment will attempt to break the Guinness World Record for Tallest Ice Sculpture at the opening of the ice skating rink, ICE at Santa Monica.Fun Facts: The Scrat Ice Sculpture will stand at 45 feet tall Over 133,000 lbs. of ice will be used, gathered across 4 states ...
More>>
Send A Valetine's Card Wtih Ice Age: Dawn of the Dinosaurs
2/13/2009 7:40 PM EST
20th Century Fox has set up a brand new website for their upcoming film, "Ice Age: Dawn of the Dinosaurs", which is set to be released in July of 2009.  Head on over to check out the site and play their exclusive game, "Bubble Trouble".  You can also send free Valentine's e-cards to all your family and friends!!!....
More>>
Ice Age: Continental Drift Blu-ray Review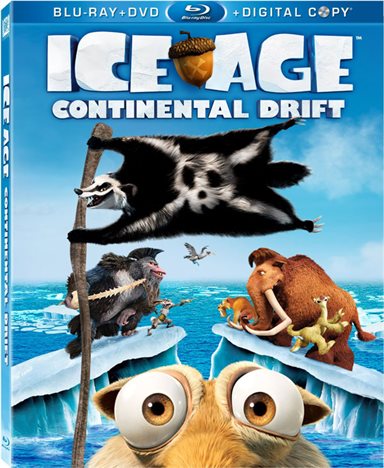 The lovable dinosaur age characters are back in Ice Age: Continental Drift and this time the world is about to crack, literally. Just released on Blu-ray combo pack that includes a DVD and Digital Copy, the funny animated movie is perfect for good family fun. All the favorites return along with some new surprises in their newest adventure, but most of all, Scrat's back!

The funny fourth sequel continues with pachyderm Manny (Ray Romano), Diego (Denis Leary) the saber toothed tiger, and the sloth named Sid (John Leguizamo) living in their ice age realm. With Ellie (Queen Latifah), Manny's wife raising their daughter Peaches (Kiki Palmer) everything seems to be going well. In the meantime Sid gets a visit from his long lost 'family' and Peaches has eyes for a teen her size. Scrat however has focused on getting a special acorn and this time he causes a spit in the ice that puts Manny Diego and Sid in travel mode on a wayward iceberg fighting off pirates.

Full of fun and adventure, the comical animated characters are perfect for the whole family. Although having seen the first 3 some of the comedy becomes commonplace and causes a yawn or two. The youngsters however won't even think of turning away from the adventure so do not turn it on if you are close to dinnertime or bedtime.

My favorite character (as well as millions of other fans) is Scrat and his antics never fail to make me laugh. Being an older adult, it always amazes me that I'm sitting in my living room watching cartoons. But with a select group of animated films, I'm just a child at heart and this happens to be one film I enjoyed.

The quality of the product does always concern me since the advent of High Definition for the home theater. Ice Age: Continental Drift does an excellent job of bringing the film from big screen theatrical to home video with bright and extremely clear picture that really shows nicely on my HD Television. The1080p 2.40:1 Widescreen product played in Blu-ray and DVD is excellent for modern TV's. Actually after comparing Blu-ray and DVD I found the two to be very close in quality, although if you are not a purist the DVD has smoother edges and cuts down the sharpness that sometimes gives the characters a cardboard cutout look. However, either way your youngster won't notice any difference so always make sure you get the best for your taste in animated preferences.

As for the sound quality, played through my home theatre system using the Blu-ray disc it's brilliant, sharp and crystal clear. Even if you turn it down somewhat while the kids are watching, they won't miss a word of dialog or an ounce of the background sounds that energize a scene. Both the Blu-ray and the DVD offer the best available sound with Blu-ray utilizing DTS HD Master Audio 7.1 and DVD presented in Dolby Digital 5.1. So when the kids are off visiting grandma, take the sound up a notch it'll blank out any interference from the neighbor mowing the lawn.

Ice Age: Continental Drift has some pretty good bonus features for everyone in the family.

Bonus Features:
Ice Age - The Story So Far: Bring you up to date with clips from previous films. Not a bad thing to check it out before going into this installment.
Missing Links: Just another title for deleted scenes.
Through a Pirate's Spyglass: Here you will find the "making of Continental Drift."
Granny and the Stink of the Sloths: More for adults it goes into the background on sloths.
Whale of a Tale: Drifts, Rifts, Beasties and Myths: Here the making of the film delves deeper into physical character development.
Scrat Got Your Tongue?: Everything you ever wanted to know about Scrat, my favorite character in the Ice Age series.
The Scratist: I liked this because it's all about Scrat prepared from some of his past escapades, but it's presented in an unusual format.
Party with a Pirate Mode: I found this little gem to be a onetime yelp and nothing more. The kids will think its cool, but that will wear off quickly after a few energetic comments coming from Squint the rabbit.
Sign Along: Actually I haven't really ever seen anything like this, but not have hearing loss relatives, it's not a favorite thing for me, but you can turn on this feature and see a couple of hearing loss people providing sign language.
Shimmy Shake Music Section: This is kids play to shake to the songs from Ice Age.
Theatrical Trailers
Sneak Peek
BD-Live Exclusive - "Designing the Ice Age World"

I'm a glutton for good animated films and this one that's evolved from earlier not so good CGI techniques has really come around to a softer feel. The new characters are fun and fresh with Pirates, offspring, a gang of new sloths including a very funny grandma (Wanda Sykes) and more. In the past the rating for Ice Age has not been tops but in this case the fun and comedy barometers are nearing the peak.

FINAL ANALYSIS: A fun family adventure that's shown immense improvement over the years. (B+)

-- John Delia
For more reviews please visit our film/television review section.
SPONSORED LINKS