Search Results For Alan Tudyk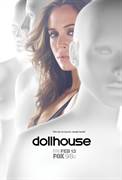 Dollhouse (2009)
Joss Whedon, creator of groundbreaking cult favorites "Buffy the Vampire Slayer" and "Firefly," returns to television and reunites with fellow "Buffy" alumna Eliza Dushku...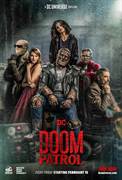 Doom Patrol (2019)
DOOM PATROL reimagines one of DC's most beloved groups of Super Heroes: Robotman aka Cliff Steele (BRENDAN FRASER), Negative Man aka Larry Trainor (MATT BOMER), Elasti-Woman aka Rita Farr (APRIL...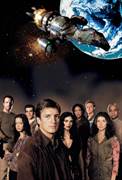 Firefly (2002)
Five hundred years in the future, a renegade crew aboard a small, mobile, spacecraft tries to survive as they travel the unknown parts of the galaxy and evade warring factions as well as authority...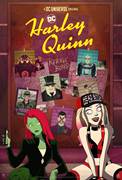 Harley Quinn (2019)
Harley Quinn (KALEY CUOCO) has finally broken things off once and for all with the Joker (ALAN TUDYK) and attempts to make it on her own as the criminal Queenpin of Gotham City in this half-hour adult...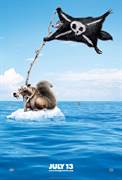 Ice Age: Continental Drift (2012)
One of filmdom's most beloved trios – "Ice Age's" Manny, Diego, and Sid – embark upon their greatest adventure after cataclysm sets an entire continent adrift. Separated from the rest of the herd...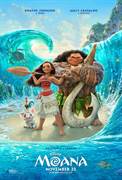 Moana (2016)
Three thousand years ago, the greatest sailors in the world voyaged across the vast Pacific, discovering the many islands of Oceania. But then, for a millennium, their voyages stopped – and no one...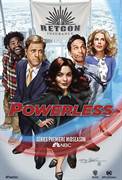 Powerless (2017)
In the first comedy series set in the universe of DC Comics, Vanessa Hudgens ("Grease Live," "High School Musical") plays Emily, a spunky young insurance adjuster specializing in regular-people...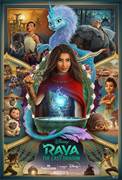 Raya and the Last Dragon (2021)
Long ago, in the fantasy world of Kumandra, humans, and dragons lived together in harmony. But when an evil force threatened the land, the dragons sacrificed themselves to save humanity. Now, 500...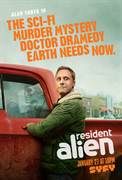 Resident Alien (2021)
An alien crash lands on Earth and must pass himself off as small-town human doctor Harry Vanderspeigle. Arriving with a secret mission to kill all humans, Harry starts off living a simple life…but...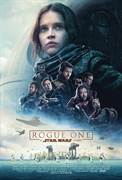 Rogue One: A Star Wars Story (2016)
From Lucasfilm comes the first of the Star Wars standalone films, "Rogue One: A Star Wars Story," an all-new epic adventure. In a time of conflict, a group of unlikely heroes band together...