Resident Alien (2021)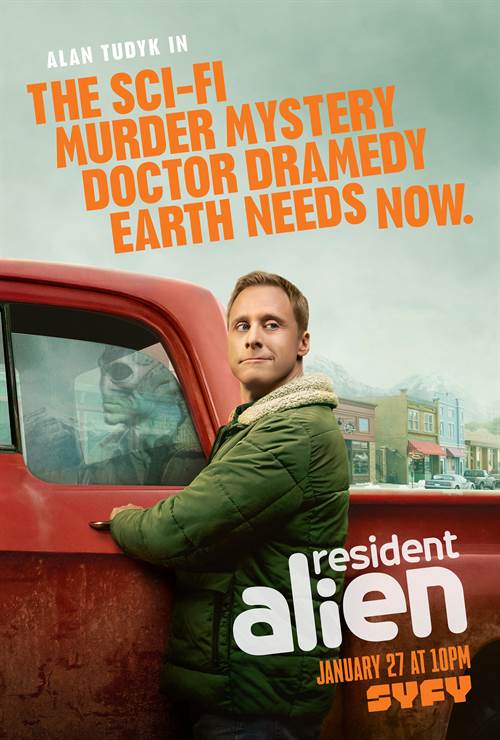 Share this:
| | |
| --- | --- |
| Created By: | |
| Writers: | |
| Cast: | |
| Air Date: | Wednesday, January 27, 2021 |
| Studio: | Universal Pictures |
| Genre: | Television |
| Rating: | This Television Show Is Not Yet Rated |
Synopsis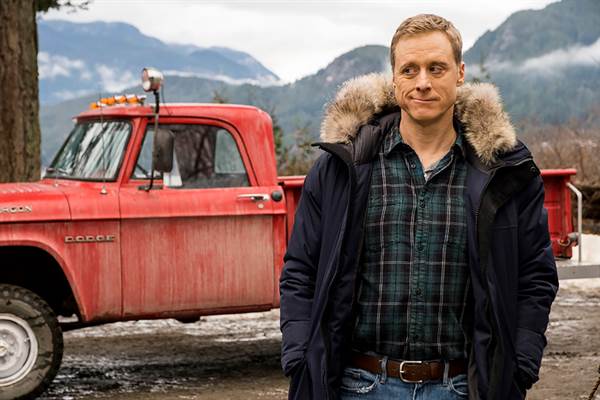 An alien crash lands on Earth and must pass himself off as small-town human doctor Harry Vanderspeigle. Arriving with a secret mission to kill all humans, Harry starts off living a simple life…but things get a bit rocky when he's roped into solving a local murder and realizes he needs to assimilate into his new world.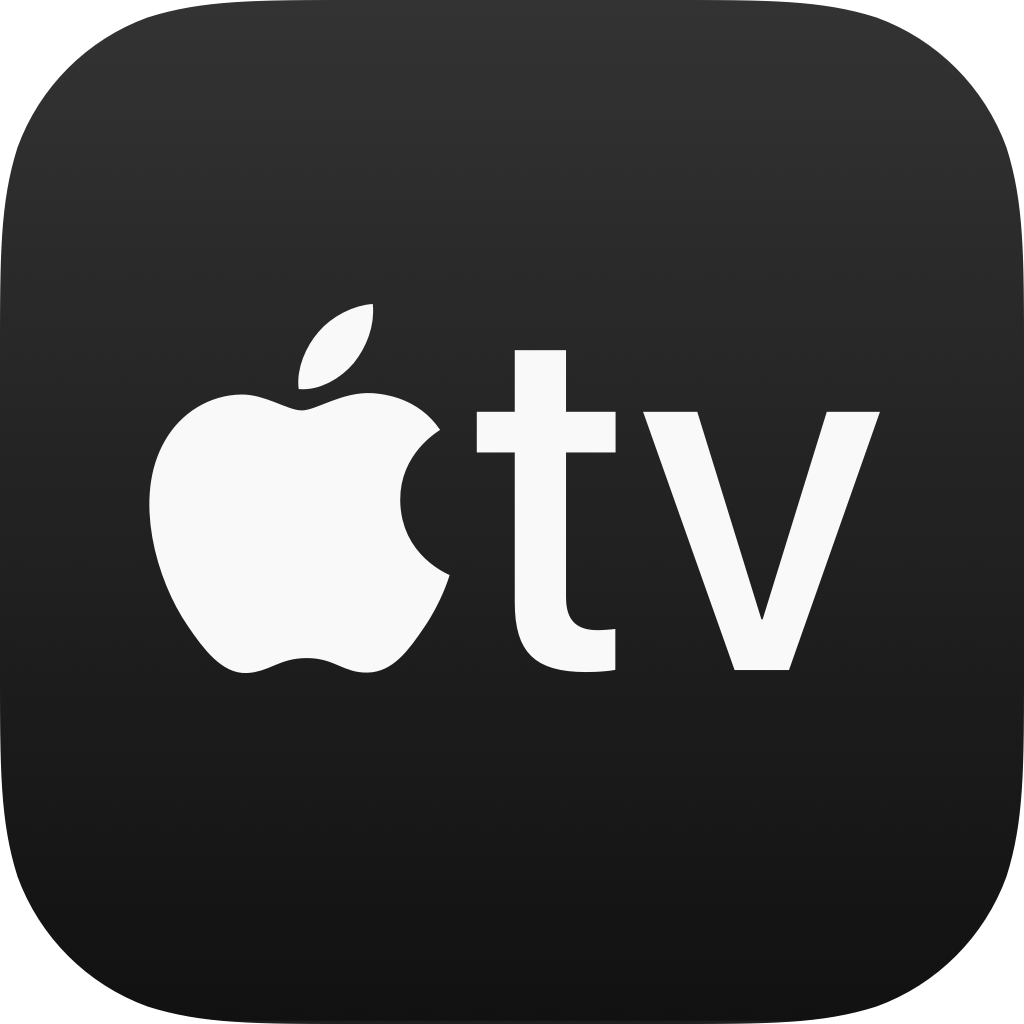 Download Resident Alien in Digital HD/4K from the iTunes store.
Resident Alien images are © Universal Pictures. All Rights Reserved.
Season One, Episode One Review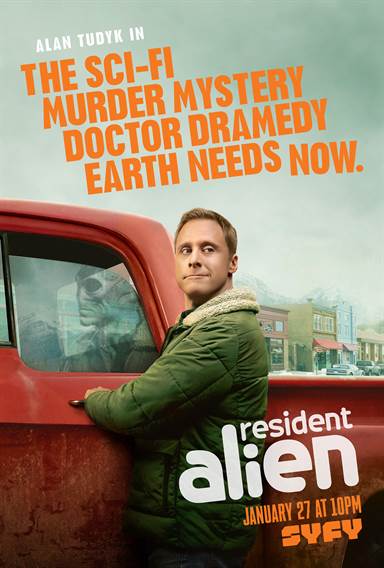 If there was a trivia question about an actor with a familiar face who has been in tons of movies but whose name people always seem to forget, the answer would inevitably be Stanley Tucci (The Devil Wears Prada). Second place, however, would go to the 49-year-old actor – Alan Tudyk (Firefly). Tudyk, much like Tucci, has been in over 100 films/television shows but never in the leading role…until now. This week SyFy will premiere the new comedy/drama (based on a 2012 comic book series of the same name) called Resident Alien. Tudyk, playing the Alien in hiding, finally gets his chance to lead a series and does it well.
When an alien ship is sent to earth to destroy all of humanity, things don't go as planned and the Alien ends up crashing onto the planet. Not exactly sure what to do, he assumes the façade of a retired Doctor named Harry Vanderspeigle (Tudyk) and lives in an isolated cabin on a lake in Patience, Colorado while he waits for others from his planet to come and rescue him. All is well until the Sheriff comes a-knockin' to ask the good doctor for his help in solving a murder.
Harry, of course, inquires why the town's regular doctor can't assist and he is informed that the murder victim WAS the town's doctor. Unable to come up with a good enough excuse, Harry then finds himself the new resident doctor, except he doesn't have much medical knowledge. However, what he does discover, while trying to help solve the crime, is that humans aren't all that bad and he begins to question his original assignment to kill them all. Complicating matters is Max (Judah Prehn; Kinderwood), a young boy who can see Harry in his true alien form, and Asta (Sara Tomko; Once Upon A Time), who is a clinical nurse working with the town doctor and also happens to be the daughter of a Native American Shaman and, while she can't see Harry's real form, she senses there is something different about Harry.
As one would expect, the townsfolk are made up of an eclectic group of people and the cast does a great job portraying these characters. Tudyk is such a versatile actor that he can bring almost any role to life in a dynamic and interesting way and his interpretation of Harry/Alien is no exception. He and the rest of the cast also manage to balance the humor and drama well in almost every episode (critics were given access to the first few). Tomka has a warmth to her that draws the audience in while Alice Wetterlund (Mike and Dave Need Wedding Dates), who plays a former Olympic skiing hopeful, D'Arcy, is somewhat quiet. The two ladies together offer an interesting combo though.
An alien on Earth, trying to "blend in" is not a new concept and the small, isolated town with an interesting group of residents has been done before (a la Northern Exposure) but Tudyk makes Resident Alien worth watching. The writing is also pretty good but the excellent source material gave the team some great concepts to work with. If the production can keep the momentum going and even surpassing the first few episodes, Resident Alien should have a solid season and a renewal for season two forthcoming.
Tudyk is a seasoned actor who has chameleon-like skills allowing him to morph into numerous characters and these skills are readily apparent in Resident Alien. It's great to see a really good actor get his shot in the spotlight and in this case, it is most definitely deserved. Of course, airing on SyFy, the series can have some "colorful" scenes and dialogue but don't let that be an excuse not to watch.
Grade: B+
For more reviews please visit our film/television review section.
An alien crash lands on Earth and must pass himself off as small-town human doctor Harry Vanderspeig...
SPONSORED LINKS