Seann William Scott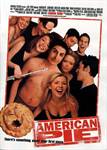 American Pie (1999)
In this coming-of-age comedy, a group of friends at the end of their senior year make a pact to lose their virginity by prom night. In their outrageous attempts to fulfill this mission, they come to some...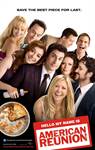 American Reunion (2012)
In the comedy American Reunion, all the American Pie characters we met a little more than a decade ago return to East Great Falls for their high-school reunion. In one long-overdue weekend, they will discover...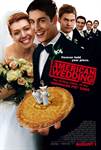 American Wedding (2003)
The crew reunites in East Great Falls once again for the ultimate occasion, Jim and Michelle are getting married. Everyone is back for the happy day including Stifler who is there to plan the best...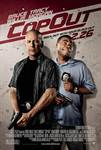 Cop Out (2010)
Two longtime NYPD partners on the trail of a stolen, rare, mint-condition baseball card find themselves up against a merciless, memorabilia-obsessed gangster. Jimmy (Bruce Willis) is the veteran detective...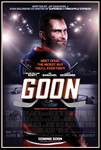 Goon (2012)
Doug Glatt, a slacker who discovers he has a talent for brawling is approached by a minor league hockey coach and invited to join the team as the "muscle." Despite the fact that Glatt can't...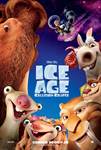 Ice Age: Collision Course (2016)
Scrat's epic pursuit of the elusive acorn catapults him into the universe where he accidentally sets off a series of cosmic events that transform and threaten the Ice Age World. To save themselves,...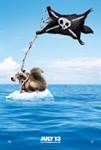 Ice Age: Continental Drift (2012)
One of filmdom's most beloved trios – "Ice Age's" Manny, Diego, and Sid – embark upon their greatest adventure after cataclysm sets an entire continent adrift. Separated...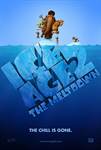 Ice Age: The Meltdown (2006)
In ICE AGE: THE MELTDOWN, the sub-zero heroes from the worldwide blockbuster CGI film "Ice Age" are back – Manny the woolly mammoth, Sid the sloth, Diego the saber-toothed tiger, and...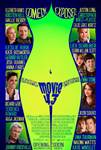 Movie 43 (2013)
Take a hilarious director, add a brilliant cast, mix in some twisted jokes, remove all boundaries, and then stand back...way back. In Movie 43, comedy is served steaming hot (literally) by director Peter...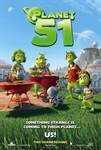 Planet 51 (2009)
Animated sci-fi tale set on "Planet 51," whose inhabitants live in fear of an alien invasion. Their paranoia is realized when astronaut Capt. Charles "Chuck" Baker arrives from Earth....