Claudia Kim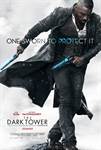 The Dark Tower (2017)
There are other worlds than these. Stephen King's The Dark Tower, the ambitious and expansive story from one of the world's most celebrated authors, makes its launch to the big screen. The last...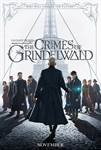 Fantastic Beasts: The Crimes of Grindelwald (2018)
At the end of the first film, the powerful Dark wizard Gellert Grindelwald (Johnny Depp) was captured by MACUSA (Magical Congress of the United States of America), with the help of Newt Scamander (Eddie...