Cody Cameron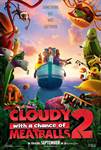 Cloudy with a Chance of Meatballs 2 (2013)
Cloudy with a Chance of Meatballs 2 picks up where Sony Pictures Animation's hit comedy left off. Inventor Flint Lockwood's genius is finally being recognized as he's invited by his idol Chester V to join...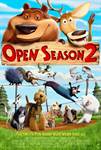 Open Season 2 (2009)
Boog and Elliot are back for more crazy adventures. After falling head over hooves in love with Giselle, Elliot's road to the altar takes a slight detour when Mr. Weenie is kidnapped by a group of...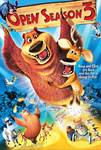 Open Season 3 (2011)
After the events of Open Season 2, Boog plans an annual hunting trip for his woodland buddies but they choose family obligations which made Boog take a trip on his own leading him to a circus. He meets...