Colm Meaney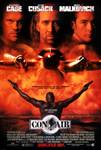 Con Air (1997)
From the hit-making producer of The Rock and Crimson Tide comes the hard-hitting blockbuster Con Air, starring Nicolas Cage (National Treasure, Gone In 60 Seconds, The Rock), John Cusack (Grosse Pointe...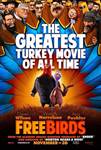 Free Birds (2013)
In this irreverent, hilarious, adventurous buddy comedy for audiences of all ages, directed by Jimmy Hayward (Horton Hears a Who!), two turkeys from opposite sides of the tracks must put aside their differences...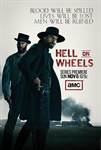 Hell on Wheels (2011)
"Hell on Wheels" tells the epic story of post-Civil War America, focusing on a soldier who sets out to exact revenge on the Union soldiers who have killed his wife. His journey takes him west...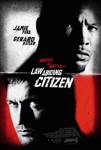 Law Abiding Citizen (2009)
Clyde Shelton (Gerard Butler) is an upstanding family man whose wife and daughter are brutally murdered during a home invasion. When the killers are caught, Nick Rice (Jamie Foxx), a hotshot young Philadelphia...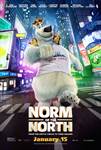 Norm of the North (2016)
A polar bear of many words, Norm's greatest gripe is simple: there is no room for tourists in the Arctic. But when a maniacal developer threatens to build luxury condos in his own backyard, Norm...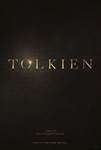 Tolkien (2019)
TOLKIEN explores the formative years of the orphaned author as he finds friendship, love and artistic inspiration among a group of fellow outcasts at school. This takes him into the outbreak of World War...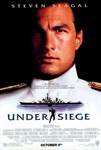 Under Siege (1992)
The legendary U.S. battleship, the U.S.S. Missiouri is going to be decommissioned. But the worst has happened, terrorists have taken over the ship and are planning to sell the nuclear arsenal aboard. Now,...