Courtney Gains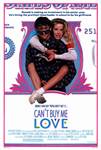 Can't Buy Me Love (1987)
Unpopular high school nerd Dempsey buys a month of dates with teen babe Peterson for $1000 in order to win friends and influence people. Semi-amusing and earnest in a John Hughes Lite kind of way. Previously...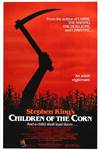 Children of The Corn (1984)
A young couple (Linda Hamilton, Terminator 2, and Peter Horton, thirtysomething) find themselves stranded in the rural town of Gatlin, Neb., where they encounter a mysterious religious sect of children....