DJ Pooh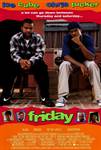 Friday (1995)
Based in South Central, Los Angeles, this comedy with a strong hip-hop soundtrack features Craig (Ice Cube - "Boyz in the Hood," "Are We There Yet?"), who manages to get fired on his day off (though he...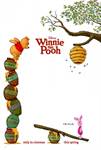 Winnie The Pooh (2011)
Winnie the Pooh marks the first time in more than 35 years that a feature film staring Disney's beloved characters is being produced at Walt Disney Animation Studios. Under the supervision of John...