Dale Launer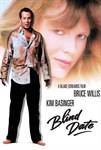 Blind Date (1987)
hen Walter Davis (Bruce Willis, The Sixth Sense) is set up with gorgeous Nadia Gates (Kim Basinger, No Mercy), the perfect Blind Date dissolves into disaster in this sexy comedy caper. Walter invites beautiful...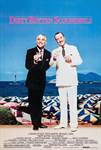 Dirty Rotten Scoundrels (1988)
Freddy Benson, a con(fidence) man, lives off women by waking their compassion with shocking stories about his fake fate. One day in beautiful Beaumont sur Mer, he meets Lawrence Jamieson, who shares the...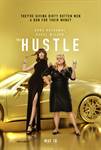 The Hustle (2019)
Rebel Wilson and Anne Hathaway have winning chemistry as a pair of con artists plying their trade in a stunning seaside town in the south of France. Josephine Chesterfield (Hathaway) is a glamorous, seductive...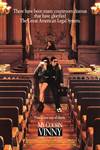 My Cousin Vinny (1992)
Two carefree pals (Ralph Macchio and Mitchell Whitfield) traveling through Alabama are mistakenly arrested, and charged with murder. Fortunately, one of them has a cousin who's a lawyer - Vincent Gambini...