Daniel Waters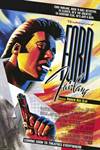 The Adventures of Ford Fairlane (1990)
Controversial and often offensive stand-up comedian Andrew Dice Clay made his debut as a feature film star in this crude comedy. Fairlane is a "rock and roll detective" who works in the music...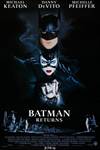 Batman Returns (1992)
Gotham City faces two monstrous criminal menaces: the bizarre, sinister Penguin (Danny DeVito) and the slinky, mysterious Catwoman (Michelle Pfeiffer). Can Batman (Michael Keaton) battle two formidable...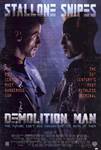 Demolition Man (1993)
Frozen in 1996, Phoenix, a convicted killer is "thawed" out for parole well into the 21st century. Revived into a crime-free society, Phoenix resumes his murderous rampage, and no one can stop him. Spartan,...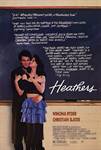 Heathers (1989)
At Westburg High, you're either a Heather or a nobody. And while Veronica Sawyer (Winona Ryder) may not be named Heather, she's a Heather in spirit, waging battles in the full-scale popularity war. But...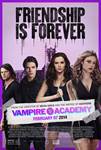 Vampire Academy (2014)
Rose Hathaway (Deutch) is a Dhampir: half human/vampire, guardians of the Moroi, peaceful, mortal vampires living discretely within our world. Her legacy is to protect the Moroi from bloodthirsty, immortal...