Batman Returns (1992)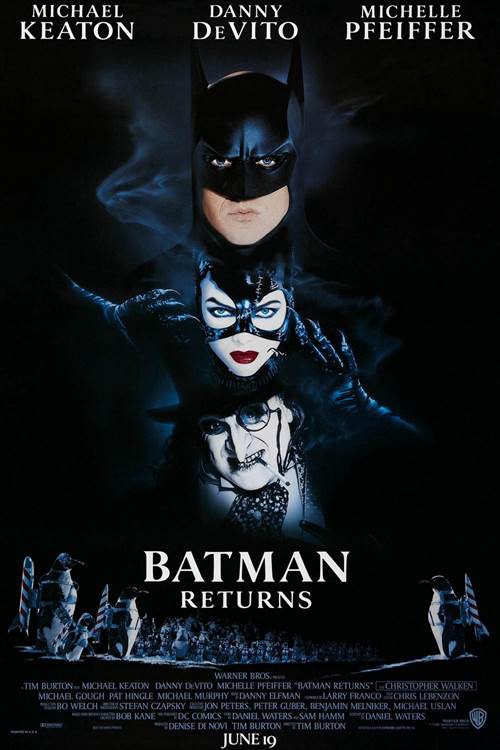 Share this:
| | |
| --- | --- |
| Director: | |
| Writers: | |
| Cast: | |
| Released: | Friday, June 19, 1992 |
| Length: | 126 minutes |
| Studio: | Warner Bros. |
| Genre: | Sci-Fi/Fantasy, Action/Adventure |
| Rating: | Some material may be inappropriate for children under 13. |
Synopsis
Gotham City faces two monstrous criminal menaces: the bizarre, sinister Penguin (Danny DeVito) and the slinky, mysterious Catwoman (Michelle Pfeiffer). Can Batman (Michael Keaton) battle two formidable foes at once? Especially when one wants to be mayor and the other is romantically attracted to Bruce Wayne! Like the groundbreaking 1989 original, Batman Returns is directed by the wizardly Tim Burton. And like the first blockbuster, it's a dazzling adventure that leaves you breathless.

Purchase DVD/Blu-ray/4K UHD physical copy of Batman Returns today at Amazon.com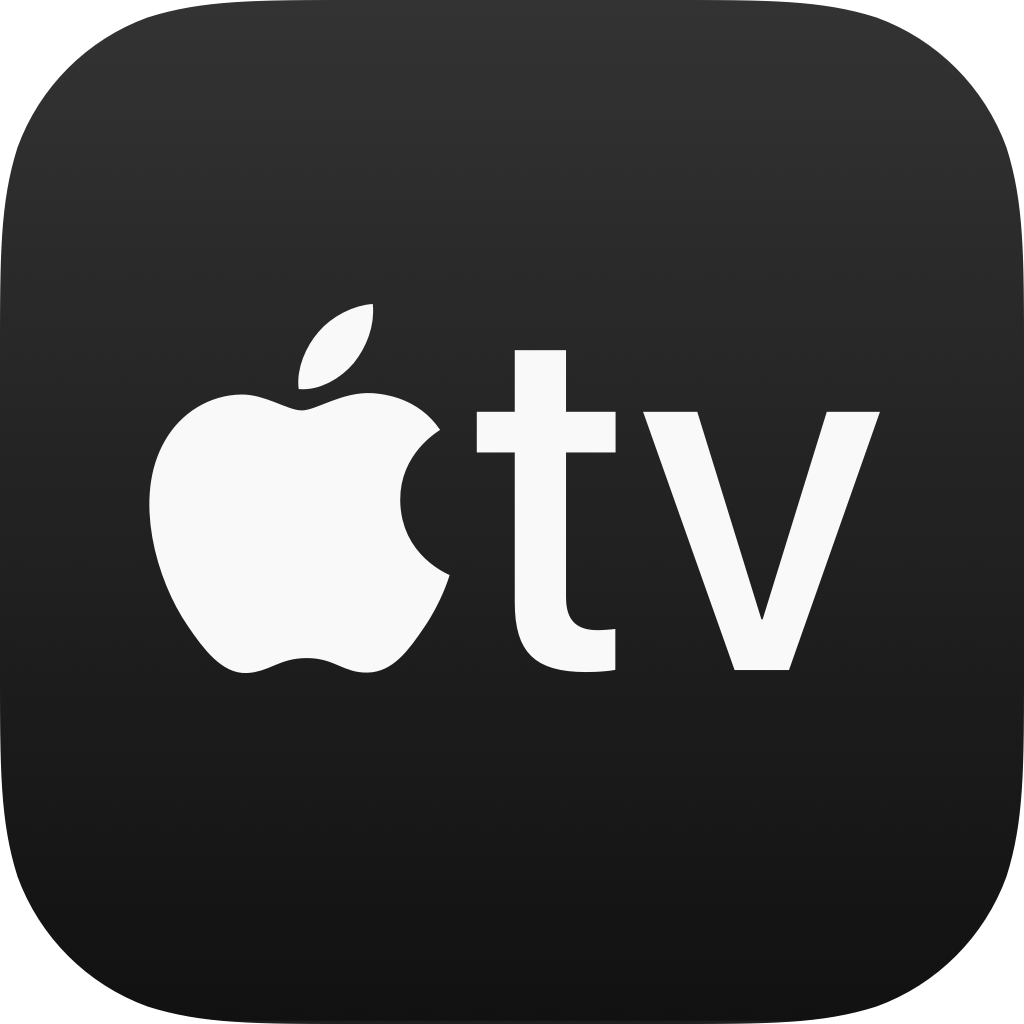 Download Batman Returns in Digital HD/4K from the iTunes store.
Listen to the Batman Returns soundtrack on Apple Music.
Batman Returns images are © Warner Bros.. All Rights Reserved.
Michael Keaton in Talks to Reprise Batman Role
6/22/2020 3:29 PM EST
Word around town is that Michael Keaton may be reprising his role as Batman. The actor is currently in talks to star in the Warner Bros.'s DC movie The Flash.Keaton played the iconic superhero in 1989's Batman and again in 1992's Batman Returns. He turned out to be a fan favorite, even though many initially doubted his ability to play the debonair caped crusader. It's also being said that these ta...
More>>
The Dark Knight Coming Back to IMAX Theatres for Batman's 80th A...
3/14/2019 10:52 AM EST
To commemorate the 80th anniversary of Batman, Warner Bros. will be returning all three "Dark Knight" films to IMAX theatres. Jeff Goldstein, President, Domestic Distribution, Warner Bros. Pictures, made the announcement."Christopher Nolan broke new ground with the 'Dark Knight' Trilogy, and this is a rare chance for today's audiences to experience these extraordinary films as they were meant to b...
More>>
Batman's 80th Anniversary Events Announced Around the Globe
3/7/2019 4:04 PM EST
Batman will turn 80 this year, and celebrations for the event are being announced.On March 30, DC Comics will hold a "Happy Birthday Batman" panel at WonderCon, which takes place in Anaheim, with tie-in events that will be held at this year's ComicCon in SanDiego. To celebrate Batman Day on September 21, more events will be held, such as a 5K and 10K cosplay run and a display of Bat-signals in cit...
More>>
Imax to Release The Dark Knight for 10th Anniversary
7/18/2018 2:01 PM EST
In honor of its 10th anniversary, Imax will be releasing The Dark Knight on its screens next month. Beginning on August 24, fans can take advantage of seeing the film in this giant format for one week at Imax theaters in Los Angeles, New York, San Francisco and Toronto.The film, which starred Christian Bale as Batman/Bruce Wayne, was originally released July 18, 2008 and brought the world a legend...
More>>
Hangover Director Todd Phillips Working on Joker Origin Film
8/23/2017 11:02 AM EST
Rumors have been swirling about a possible Joker origin film being in the works. According to reports,  "The Hangover" director Todd Phillips is currently in talks to direct and co-write the film. It is also said that Martin Scorcese could be involved with the project as well.  Origin films have become quite popular in recent years and the Joker would be perfect for such a platform. The character ...
More>>
Matt Reeves Signs on to Direct The Batman
2/23/2017 2:53 PM EST
In a seemingly never ending saga, Matt Reeves has officially signed on to direct "The Batman".Ben Affleck, who stars as Batman, was originally set to direct the film, but stepped back so that he could focus more on his starring role.  Reeves was then offered the job, and negotiations started taking place. Just last week, however, it was announced that negotiations had been put on hold, but that th...
More>>
The Batman Still Looking for a Director
2/20/2017 8:55 AM EST
"The Batman", which will star Ben Affleck as the Caped Crusader, has suffered another setback in production, according to reports. This time, the issue lies with the negotiations between Warner Bros. and Matt Reeves for the role of directing the film.Ben Affleck was to direct "The Batman", as well as star, but had stepped out of the director's chair last month to focus more on his acting role. He ...
More>>
Ben Affleck Steps Down from Directing The Batman
1/30/2017 10:20 PM EST
Ben Affleck has decided that he will be stepping down from directing his upcoming film tentatively titled The Batman.Affleck said in a statement, "There are certain characters who hold a special place in the hearts of millions. Performing this role demands focus, passion and the very best performance I can give. It has become clear that I cannot do both jobs to the level they require. Together wit...
More>>
Ben Affleck Says Batman Film is "Right on Track"
12/14/2016 11:58 AM EST
Ben Affleck was out recently, speaking about his upcoming film, Live by Night, in which he starred as well as directed, produced and wrote the script.  He briefly discussed his other, more high profile film to be released, The Batman."We're on the right track with that and everything is coming together. We're still finishing up a script. I'm very excited", said Affleck.Doing a Batman film is a pre...
More>>
LexCorp Industries Releases Statement Regarding Future of Company
4/1/2016 10:59 AM EST
Warner Bros and DC have brought their universe to our world with the creation of a LexCorp Industries Instagram page, which you can access here.  The company has posted the following:"Due to unfortunate circumstances, LexCorp Industries will be temporarily suspending it's global operations. When interviewed about his actions against a fallen alien, Lex Luthor responded with; "Ding, ding, ding, din...
More>>
Hans Zimmer to Retire from Superhero Film Work
3/31/2016 3:47 PM EST
Hans Zimmer has announced that he will no longer be writing scores for superhero films.  Zimmer definitely won't be retiring altogether, so not to worry, folks.Zimmer said,  "I have officially retired from the superhero business. I did Batman Begins with [Christopher Nolan] 12 years ago, so The Dark Knight trilogy might be three movies to you - to me it was 11 years of my life."Not only did he com...
More>>
Ben Affleck Has Written a Batman Script
3/31/2016 10:58 AM EST
Ben Affleck is no stranger to screenwriting, even having earned an Academy Award for "Good Will Hunting".  Well, now, Affleck has taken on a project close to his heart - a solo Batman film."He's contracted to do at least Justice League One and Two, so at least three times wearing the cape", said WME-IMG's co-CEO Patrick Whitesell in a recent interview.  He added, "there's a script that he's writte...
More>>
Batman Returns 4K Ultra HD Review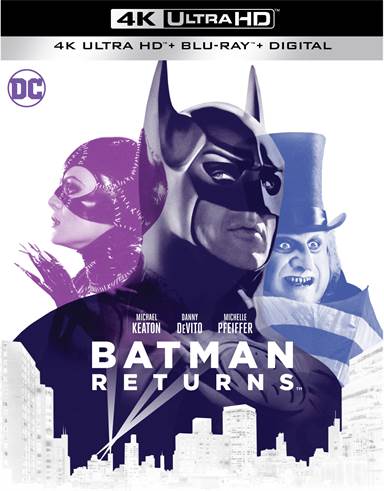 After the success of 1989's Batman and Tim Burton (
Edward Scissorhands
) and Michael Keaton's (
Spotlight
) ability to reboot and reinvigorate the entire franchise, Warner Bros. continued with a second installment in 1992 called Batman Returns. The darker, more sinister vibe that Burton brought to the story appealed to fans and mere moviegoers alike and set the tone for Batman Returns. The sequel made 120 million dollars worldwide on an 80 million dollar budget and earned mainly favorable comments from critics. As the 1989 Batman is celebrating its 30-year anniversary, Warner Bros. has released four films, including Batman Returns, in 4k.
While Barman Returns is technically a sequel, the story and characters make it unique enough to be a standalone film. We see billionaire Bruce Wayne (a.k.a Batman) running a successful company by day and capture criminal by night. Meanwhile, "The Penguin" (Danny DeVito; It's Always Sunny in Philadelphia) emerges from the sewer system supposedly to find who he is and where his parents are. He is given access to Gotham City's records and spends days looking for the truth discovering that his real name is Oswald Cobblepot, While his request seems innocent enough he has an ulterior motive for gaining access to the records.
As Oswald team with businessman Max Shreck (Christopher Walken; The Deer Hunter) who suggests he run for Mayor of Gotham, Oswald plots is revenge on the wealthy citizens of his fair city. Just as things can't seem to get much worse for Batman, another villain makes her appearance in the form of a Cat Woman in a skin-tight costume (Michelle Pfeiffer; Ant-Man and the Wasp). As Bruce Wayne and Catwoman's alter ego, Selina Kyle, get closer things in Gotham's underworld become a game of cat and mouse to try and stop Oswald, Max, and Catwoman from destroying Bruce's beloved City
If possible, Keaton is even better on the second go around in his portrayal of the Dark Knight. He seems even more comfortable in the role than he did the first time, which may have something to do with the success of the first film. DeVito is brilliant as the awkward "penguin man" who was thrown away by his parents as an infant because they couldn't handle his disfigurement. Walken is perfectly cast as one of the villains in this evil triangle and you can see Burton's influence over the Look and feel of Max. Pfeiffer rounds out this trifecta of meanness with her take on on Catwoman. She blends sex appeal and brains to combine into a lethal dose.
The movie is presented in 2160p high definition video quality and Warner Bros did a great job with this transfer. Details are sharp and clean which makes for a much better viewing experience, while dark tones are deep and true. The Dolby Atmos audio is really a step up and envelopes the audience in all the sounds the film offers. The extras in this combo pack are the same from the previous Blu-ray release and include: Audio Commentary by Director Tim Burton, The Bat, the Cat and the Penguin, Shadows of the Bat: The Cinematic Saga of the Dark Knight Pt. 4: The Dark Side of the Knight, Batman Returns: The Heroes, Batman Returns: The Villains; Beyond Batman, Music Video "Face to Face" by Siouxsie and the Banshees, and the Theatrical Trailer.
The beauty of this movie is definitely the villains. From DeVito and Walken to Pfeiffer, they all bring their A game and it pays off with three meaty, evildoers to sink your teeth into. Keaton is just as good as his first time but his performance is enhanced by these terrific actors and the roles they were given.
I can't recommend buying this 4K release… on its own. You will need to buy all four to really experience the series as it was meant to be seen.
Grade: B+
For more reviews please visit our film/television review section.
SPONSORED LINKS