Danny DeVito

Batman Returns (1992)
Gotham City faces two monstrous criminal menaces: the bizarre, sinister Penguin (Danny DeVito) and the slinky, mysterious Catwoman (Michelle Pfeiffer). Can Batman (Michael Keaton) battle two formidable foes at once? Especially when one wants to be ma...


The Comedian (2017)
An aging comic icon, Jackie (Robert De Niro), has seen better days. Despite his efforts to reinvent himself and his comic genius, the audience only wants to know him as the former television character he once played. Already a strain on his younger b...


Dr. Seuss' The Lorax (2012)
From the creators of Despicable Me and the imagination of Dr. Seuss comes the 3D-CG feature Dr. Seuss' The Lorax, an adaptation of the classic tale of a forest creature who shares the enduring power of hope. The animated adventure follows the jou...


Dumbo (2019)
From Disney and visionary director Tim Burton, the all-new grand live-action adventure "Dumbo" expands on the beloved classic story where differences are celebrated, family is cherished and dreams take flight. Circus owner Max Medici (Dan...


Get Shorty (1995)
Loanshark Chili Palmer (Travolta) has been a gangster for as long as he can remember. When he heads to Hollywood to collect on a gambling debt from a washed-up filmmaker (Hackman), Palmer dives eagerly into the Hollywood scene.Soon, he's romancin...


Hoffa (1992)
Director/co-star Danny DeVito's unforgettable epic stars Jack Nicholson as Jimmy Hoffa, the legendary Teamster boss whose mysterious disappearance has never been explained. The film traces Hoffa's passionate struggle to shape the nation's...


It's Always Sunny in Philadelphia (2005)
Four friends in their late 20s with clear sociopathic tendencies who run an unsuccessful Irish bar, "Paddy's Pub," in South Philadelphia. The series deals with a variety of controversial topics, including abortion, gun control, physical...


Jumanji: The Next Level (2019)
In Jumanji: The Next Level, the gang is back but the game has changed. As they return to Jumanji to rescue one of their own, they discover that nothing is as they expect. The players will have to brave parts unknown and unexplored, from the arid...


Junior (1994)
You'll never guess who's going to have a baby. Watch as the maternal tables are turned forever when, after taking an experimental drug, Arnold Schwarzenegger becomes pregnant! Director Ivan Reitman teams Schwarzenegger, Danny DeVito and Acade...


L.A. Confidential (1997)
Los Angeles, 1953. Just beneath the glamorous veneer of Hollywood gossip and movie stars lies a crime-ridden city corrupt to its core. Now, while investigating a brutal murder, three very different police detectives will rediscover a common bond of i...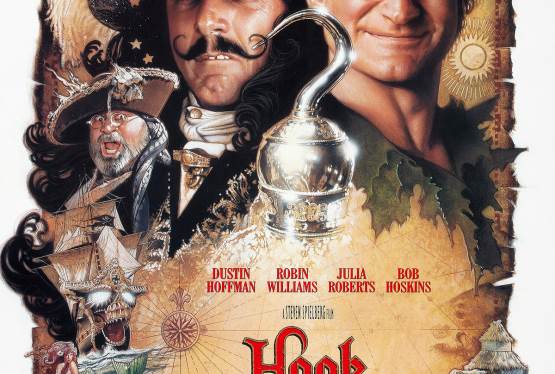 Hook
WAS: $14.99
NOW: $9.99