Michael Keaton

American Assassin (2017)
AMERICAN ASSASSIN follows the rise of Mitch Rapp (Dylan O'Brien), a CIA black ops recruit under the instruction of Cold War veteran Stan Hurley (Michael Keaton). The pair is then enlisted by CIA Deputy Director Irene Kennedy (Sanaa Lathan) to investi...


Batman (1989)
Tim Burton's BATMAN, inspired by Frank Miller's graphic novel "The Dark Knight Returns," is a Gothic, Wagnerian treatment of the Batman mythos that explains the origins of Batman (Michael Keaton) and his nemesis, the maniacal Joker (a ripe Jack Nicho...


Batman Returns (1992)
Gotham City faces two monstrous criminal menaces: the bizarre, sinister Penguin (Danny DeVito) and the slinky, mysterious Catwoman (Michelle Pfeiffer). Can Batman (Michael Keaton) battle two formidable foes at once? Especially when one wants to be ma...


Beetlejuice (1988)
What's a couple of stay-at-home ghosts to do when their beloved home is taken over by trendy yuppies? They call on Beetlejuice, the afterlife's freelance bio-exorcist to scare off the family – and everyone gets more than she, he or it bargained for!...


Dumbo (2019)
From Disney and visionary director Tim Burton, the all-new grand live-action adventure "Dumbo" expands on the beloved classic story where differences are celebrated, family is cherished and dreams take flight. Circus owner Max Medici (Dan...


The Flash (2022)
No synopsis available....


The Founder (2017)
Directed by John Lee Hancock (SAVING MR. BANKS), THE FOUNDER features the true story of how Ray Kroc (Michael Keaton), a struggling salesman from Illinois, met Mac and Dick McDonald, who were running a burger operation in 1950s Southern California. K...


The Minions (2015)
Minions are yellow henchmen who have existed since the beginning of time, evolving from yellow single-celled organisms into beings who have only one purpose: to serve history's most ambitious villains. After their ineptitude destroys all their ma...


Need For Speed (2014)
Tobey Marshall (Aaron Paul), a blue-collar mechanic who races muscle cars on the side in an unsanctioned street-racing circuit. Struggling to keep his family-owned garage afloat, he reluctantly partners with the wealthy and arrogant ex-NASCAR driver...


The Other Guys (2010)
Will Ferrell and Mark Wahlberg star as cops in this comedy directed by Adam McKay and co-written by McKay and Land of the Lost scribe Chris Henchy. Dwayne Johnson, Samuel L. Jackson, and Steve Coogan co-star. When a forensic accountant and a trigger-...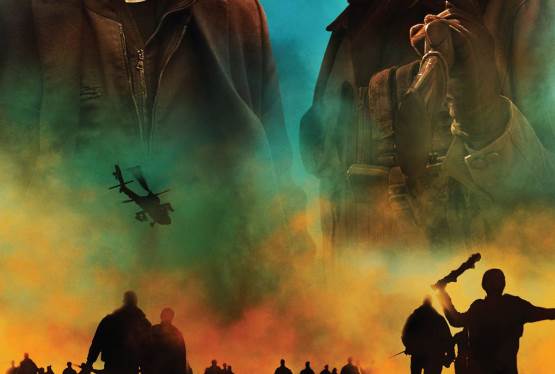 Cell
WAS: $19.99
NOW: $9.99